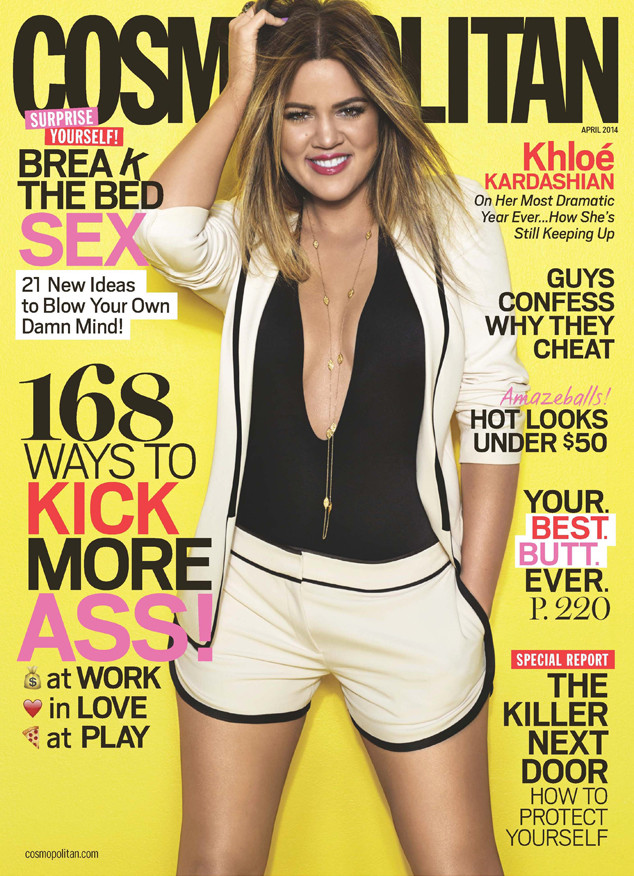 MATTHIAS VRIENS-MCGRATH/Cosmopolitan
Khloe Kardashian looks downright fabulous on the April cover of Cosmopolitan magazine.
Dressed in a cleavage-baring black tank top and a matching blazer and shorts, the E! reality star worked her killer curves for the camera.
And aside from the sexy photo shoot, the 29-year-old opened up to the publication about her dramatic past year.
"I'm not a big 'cry on a shoulder' person," she explained. "I'm very introverted when it comes to my own stuff. Everyone has issues and I'm not someone who liked to burden people…I hold things in. I don't know why."