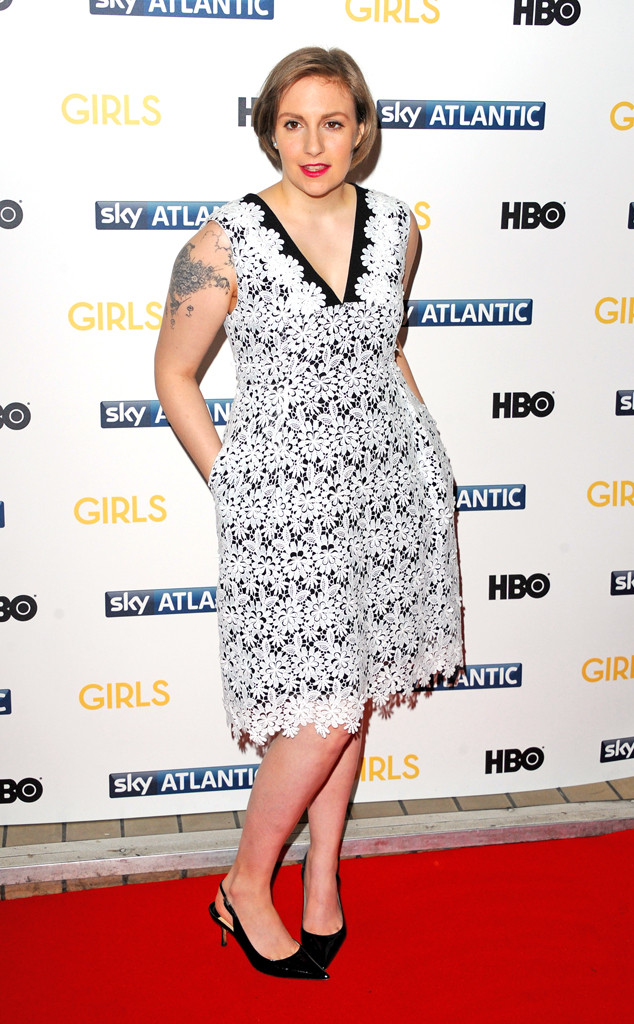 Anthony Harvey/Getty Images
Prepare for a whole lot of naked jokes and Girls parodies!
Lena Dunham, creator and star of HBO's hit series Girls, has been tapped to host Saturday Night Live for the first time, NBC announced on Tuesday. Dunham will make her hosting debut on Saturday, March 8, with musical guest The National.
Girls is currently midway through its third season, with a new episode airing on Sunday, March 9, so you'll have the best Lena Dunham double feature ever to look forward to that weekend. Double the Dunham, double the funny!