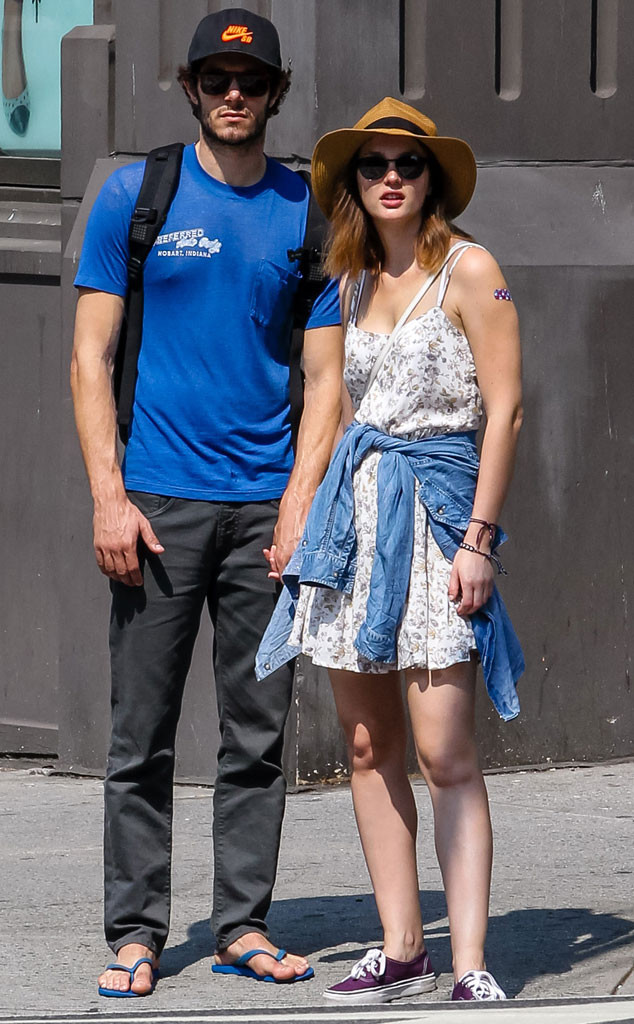 Allan Bregg / Splash News
The couple that eats together, stays together. (Or something like that, right?)
Just days after it was revealed that Leighton Meester and Adam Brody recently tied the knot in a secret ceremony, the newlyweds were spotted having brunch at Little Market Brasserie in Chicago on Sunday morning.
A source told E! News the pretty pair enjoyed a meal that included smoked salmon eggs benedict as well as the restaurant's famed All-Day Grilled Cheese consisting of cheddar, bacon, avocado, a fried egg and sriracha sauce.
Meester is currently in the Windy City rehearsing with James Franco and Chris O'Dowd as they prepare to bring Of Mice and Men to Broadway this spring.