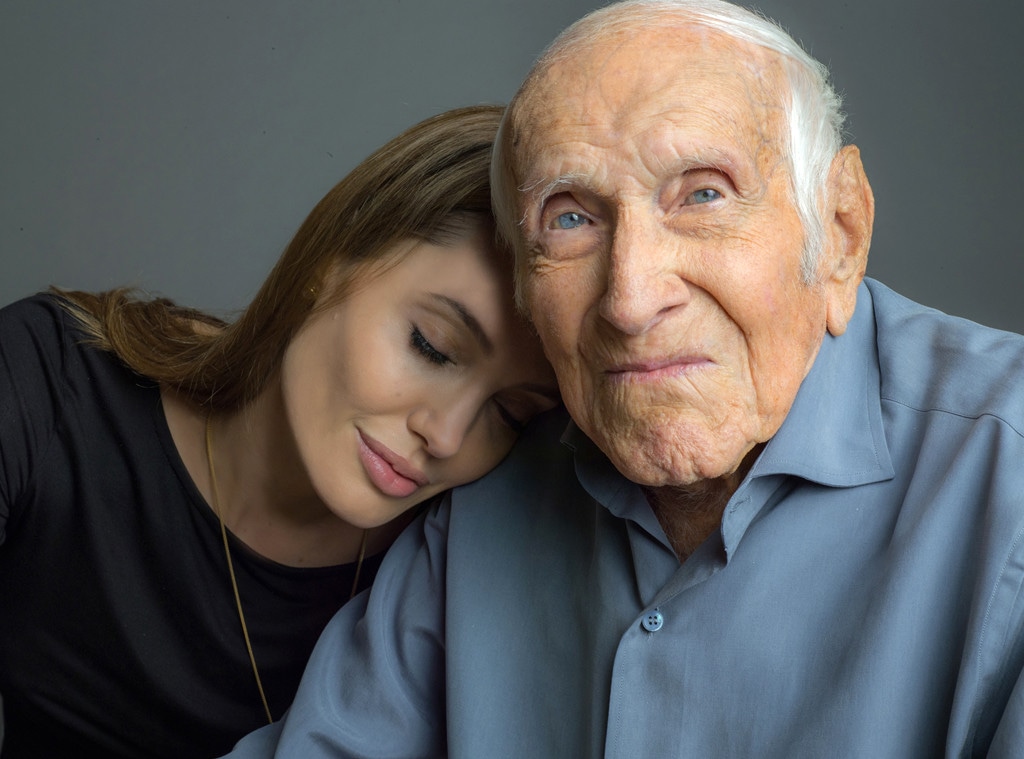 Universal Pictures
Angelina Jolie may be a world famous movie star and humanitarian, but even she has doubts about her future. In fact, the 38-year-old mother of six revealed how her third directorial effort, Unbroken, was conceptualized and developed at a time when she was unsure about what she should do next.
Unbroken is a World War II survival story surrounding former Olympic distance runner Louis Zamperini. As luck would have it, the athlete, now 97, currently lives in Jolie's L.A. neighborhood.
"I imagine that for the last 10-something years, he's been sitting there having a coffee in the morning and wondering who's going to make this movie," Jolie told Tom Brokaw in a pre-taped interview that aired on Today Tuesday. "And I've been sitting in my room laying there thinking, 'What am I supposed to be doing with my life? I wanna do something important. I wanna connect. I need some help. I need some guidance. Where is it?' And it was right outside my window."
After meeting and befriending Zamperini, Jolie said she felt "such a huge responsibility to get it right, because I love him so much and he's helped me so much in my life." The In the Land of Blood and Honey filmmaker had been looking for a movie that she could "love and care about," Jolie explained, "because it takes much more time away from your family and much more effort than acting."
Getting Unbroken made wasn't easy. "This has been the hardest thing I've ever done," said Jolie, who brought handmade poster boards to a meeting Universal Studios. "I pitched my butt off," she said.
Jolie said she hopes the film reminds people that while the world "can seem hopeless and it can seem very overwhelming, the resilience and the strength of the human spirit is an extraordinary thing."
(E!, Today and Universal Studios are all part of the NBCUniversal family.)