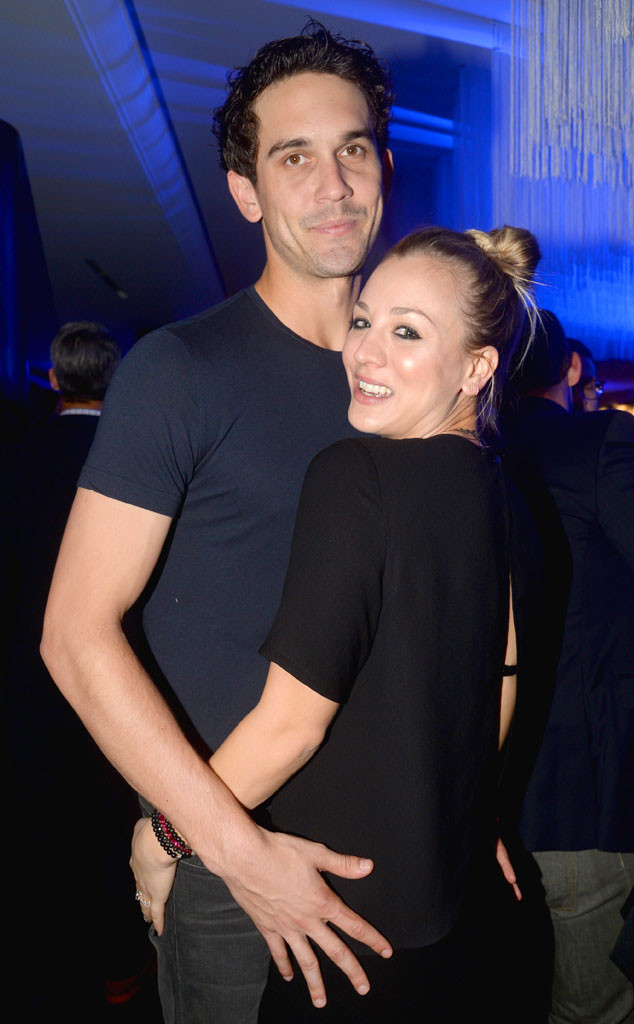 Getty Images
Kaley Cuoco's race to the altar wasn't nearly as hasty as it might seem.
The Big Bang Theory actress opened up about her recent marriage to tennis pro Ryan Sweeting on Monday's Late Show With David Letterman. "We met on a blind date," the TV star recalled. After hitting it off, she said, "We texted a little bit, dinner was great, and then he moved in the next day."
Cuoco, 28, knows how that might be interpreted. "It sounds so slutty, but it wasn't," she insisted.
"It all did move quite fast on paper, but we really did know," she said of getting engaged to Sweeting after three months of dating. "I'm totally married," she reminded host David Letterman. "I know you're all thinking, 'She's nuts!' I swear I'm not nuts! We were throwing a New Year's Eve party anyway, and I was like, 'Let's throw a ceremony in the party and not tell anybody.'"