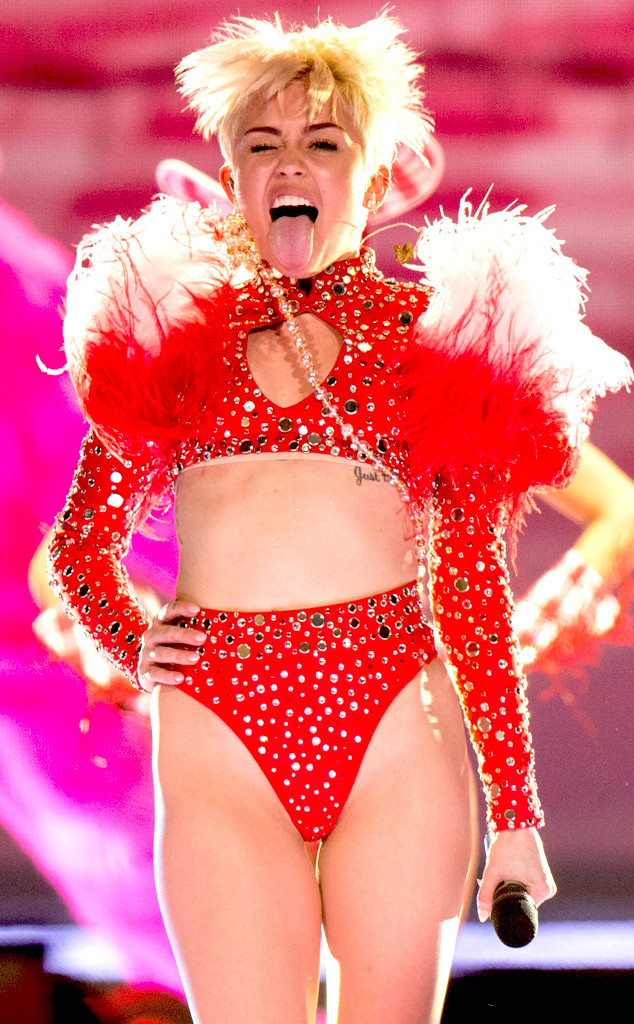 Christopher Polk/Getty Images
This would be a tragic tongue accident, indeed.
Apparently fresh from flipping through the latest celebrity-gossip magazines, Miley Cyrus took to Twitter to blast a couple of items she found fault with, including a Star report claiming that Tinker Bell in a live TV broadcast of Peter Pan (think Sound of Music Live, but in Neverland) was her "dream role."
"I would rather choke on my own tongue," Miley tweeted along with a screen grab of the story, headlines, "Just Call Her Twerker Bell."
Well then!