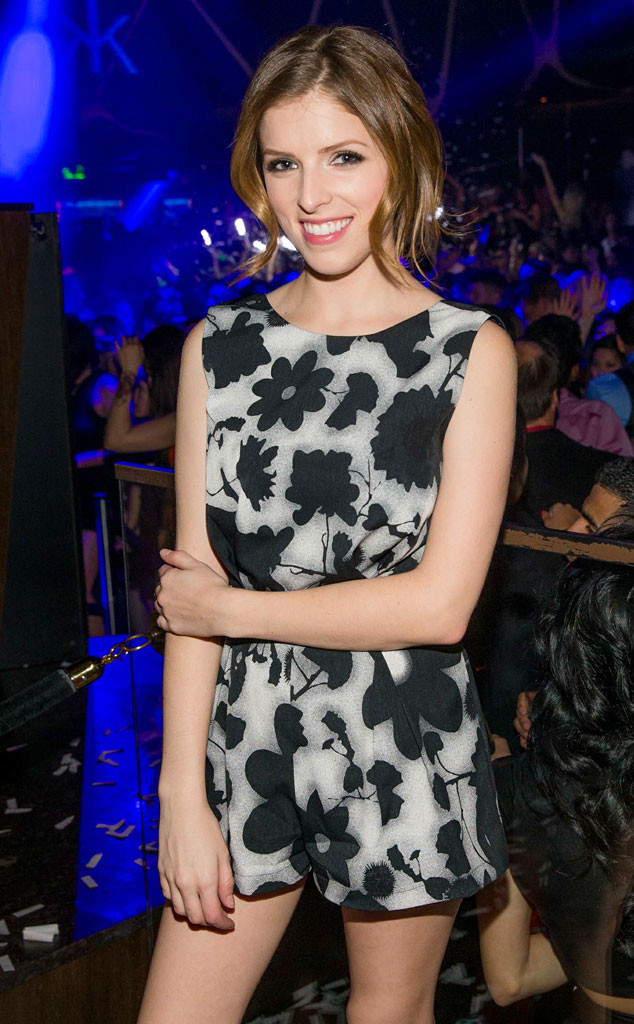 Erik Kabik/ RETNA
What happens in Vegas, stays in Vegas ends up on Instagram.
But in Anna Kendrick's case, it's not a big deal because there's nothing incriminating and everything awesome about her ladies' trip to Sin City this weekend. The actress reunited with her Pitch Perfect costars Brittany Snow and Kelley Jackle, along with some more gal-pals, to watch Britney Spears' show at Planet Hollywood.
"Sometimes these things just can't be avoided. #YaBettahWorkBitch#VegasBaby#BlueLightDistrict," Kendrick wrote with a photo of the girls' silhouettes as they struck a pose in front of a wall full of blue lights. "Trying our best. #britneysbackupdancers?," Jackle captioned the same photo.