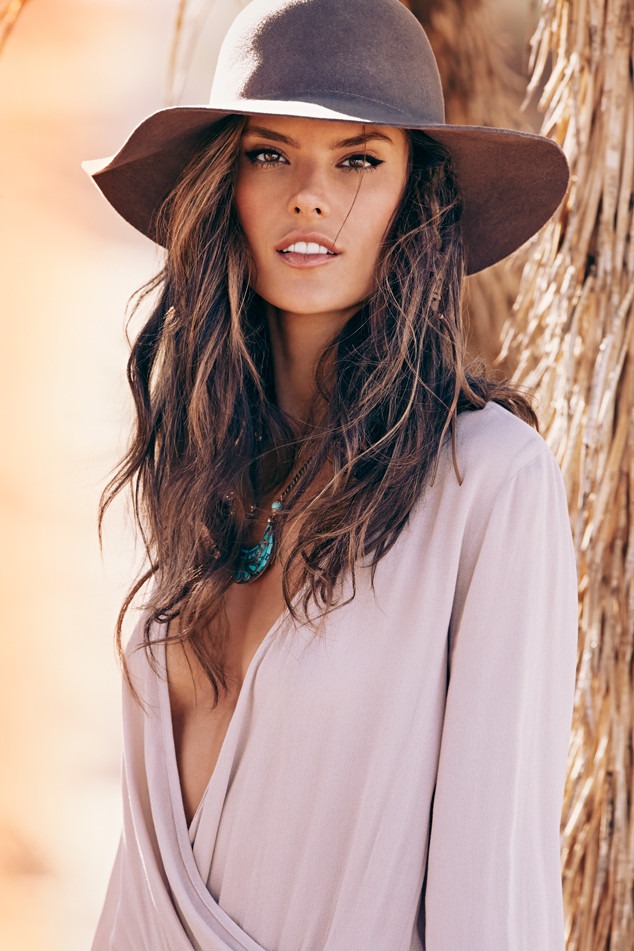 ále by Alessandra
Alessandra Ambrosio is proving that supermodels can do more than just look gorgeous in clothes—they can design them, too.
The 32-year-old Brazillian model is trying her hand at fashion designing and teaming up with the boho chic clothing label Planet Blue.
"I cannot think of a better place to launch the apparel for my brand," said Alessandra in a statement. "I have been a fan of Planet Blue since I moved to California, and the brand's authentic bohemian beach vibe is the perfect backdrop for my very first collection."
Her collection is called "Alé by Alessandra," and features cool pieces like beachy dresses, laid-back tees and breezy tunics. Of course there are a few ab-baring numbers—Alessandra is a Victoria's Secret model, after all!
Alé by Alessandra launches on March 17 exclusively at Planet Blue, and prices will range from $60 to $260. 
Of course Alessandra looks gorgeous modeling her designs; she would look fabulous in a tattered paper bag belted with a burlap rope! But these clothes actually look really wearable and flattering, even for non-supermodels like ourselves.