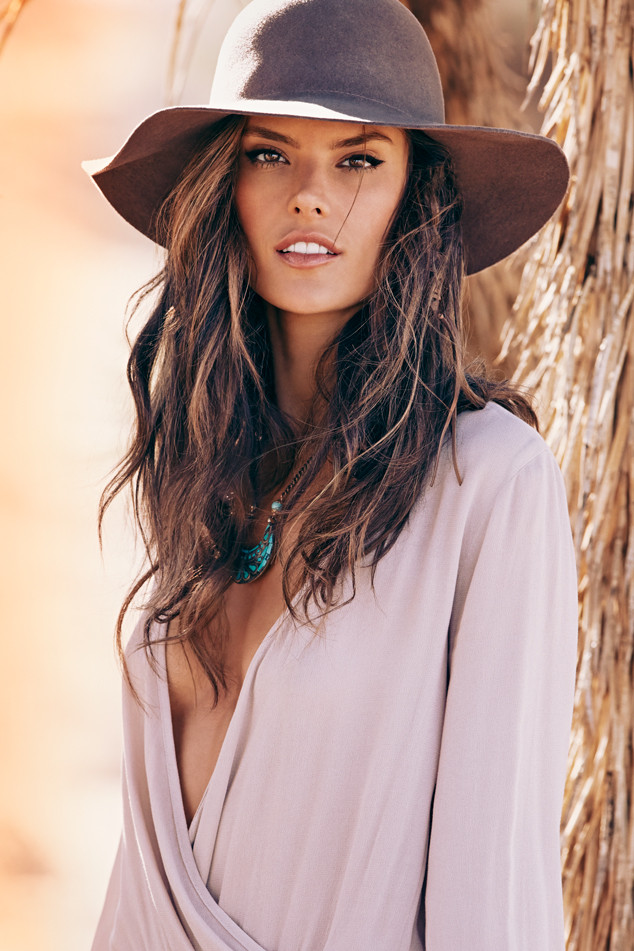 ále by Alessandra
Alessandra Ambrosio is proving that supermodels can do more than just look gorgeous in clothes—they can design them, too.
The 32-year-old Brazillian model is trying her hand at fashion designing and teaming up with the boho chic clothing label Planet Blue.
"I cannot think of a better place to launch the apparel for my brand," said Alessandra in a statement. "I have been a fan of Planet Blue since I moved to California, and the brand's authentic bohemian beach vibe is the perfect backdrop for my very first collection."