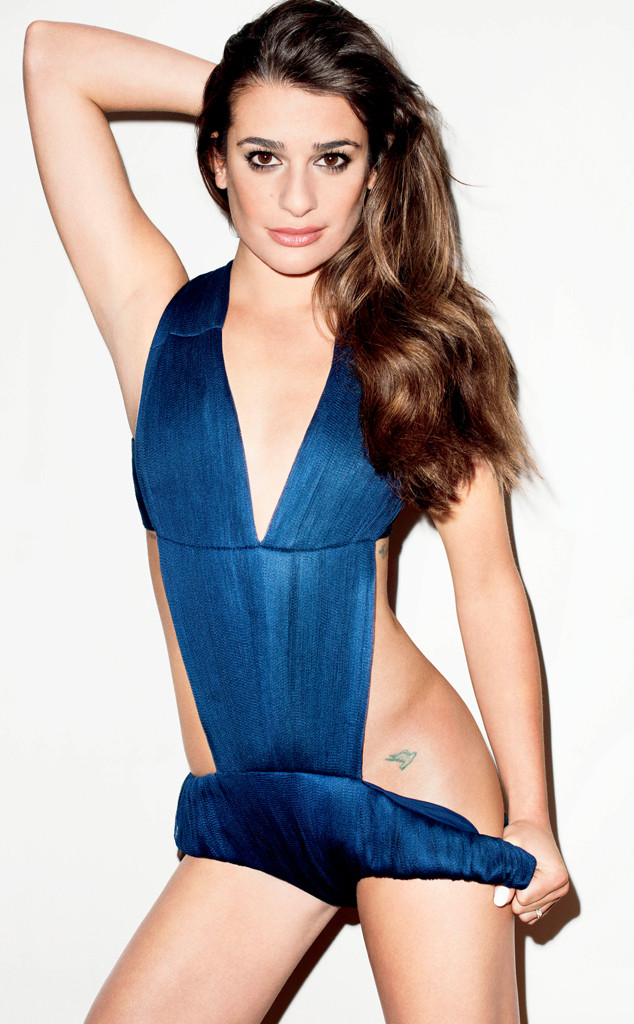 Terry Richardson/ V Magazine
Months ago, Lea Michele was understandably in a dark place after the sudden passing of her boyfriend Cory Monteith, but now the brunette beauty is ready let her voice be heard louder than ever before.
The 27-year-old pop star's debut solo album Louder is set to stores on March 4th, and she's already released three of the singles—"You're Mine," which is her "favorite song" on the album and her tribute tune to Monteith, as well as "Cannonball," the powerhouse track penned by Sia and "Battlefield."
"I started working with Anne Preven, Felicia Barton, and Bonnie McKee right out of the gate, and we came up with some great, awesome pop songs," the Glee star tells the mag of her upcoming album. "But closer to the beginning of this year – four or five months into making the album – the label was like, 'this is great, but we need more of you in here. You sound like you're singing awesome songs that are similar to Katy [Perry] or Kiely [Williams]. We need more Lea Michele.'"