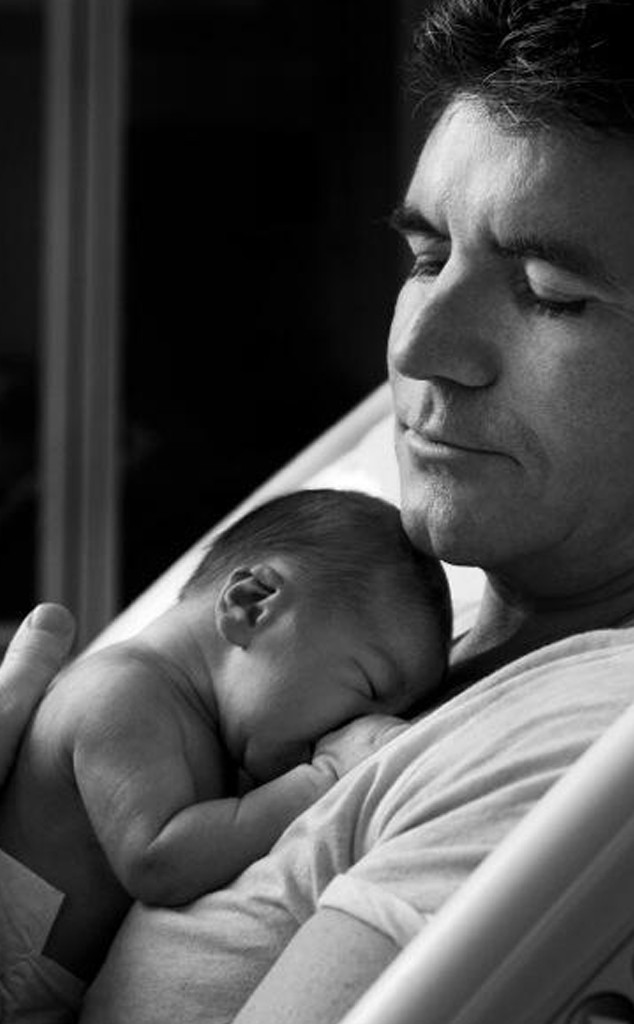 Courtesy Simon Cowell
While Simon Cowell may have said he's not "brilliant with babies" prior to the birth of his son, the doting dad seems to be acting just the opposite as of late.
The 54-year-old music mogul and girlfriend Lauren Silverman welcomed their first child together on Feb. 14, and since arrival of little Eric, Cowell has been "obsessed with the baby" and "really enjoying fatherhood," according to a source.
Although Eric—who is named after Simon's late father Eric Selig Phillip Cowell—is less than two weeks old, Cowell is already working hard to build a strong relationship with his son, much like the one he shared with his dad, which is why he chose to pay tribute to his father when choosing a moniker for his only child.
"What he is striving for is to build the same relationship [with his son] over the years," Max Clifford, Cowell's publicist and longtime friend, tells People. "It's the whole family thing—he got a tremendous amount of comfort from the relationship he had with his mum and dad. They were very, very close."