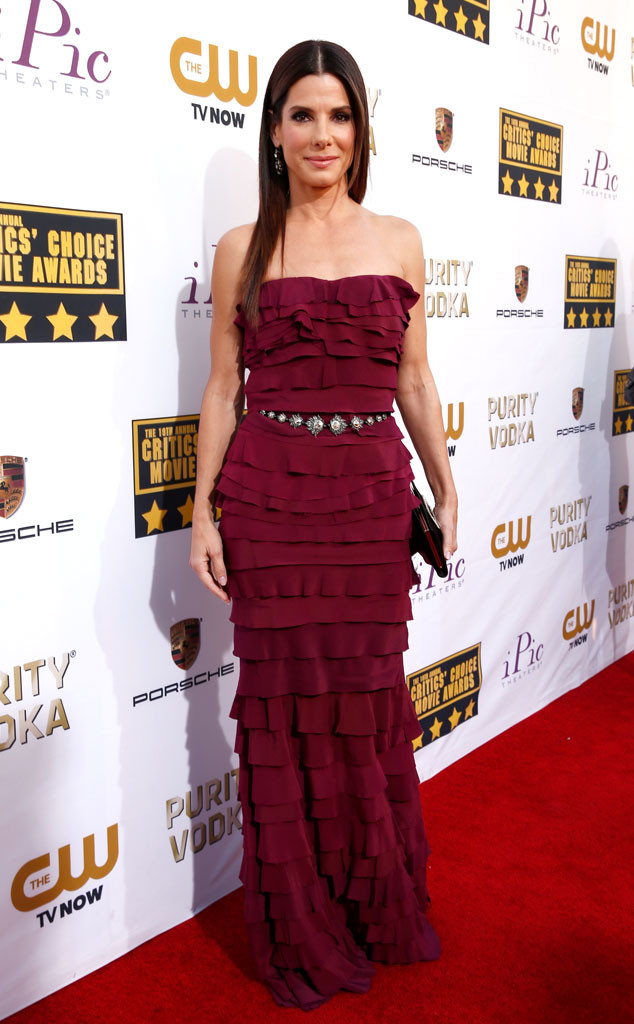 Christopher Polk/Getty Images
It seems Sandra Bullock was also touched inappropriately by the same fan who allegedly groped Modern Family star Sarah Hyland recently.
In footage obtained by Sydney's The Sunday Telegraph, the man, identified as Nedal Lakmas, can be seen grazing the Oscar winner's chest area with his hand at the Syndey premiere of The Heat last July.

"Wait, wait, wait, wait. Don't touch my breast!" Bullock can be heard snapping at Lakmas as she walks past him on the red carpet.
Last week, Hyland abruptly left a Modern Family party after Lakmas allegedly grabbed her breast while posing for a picture with the actress outside of the Sebel Pier One in Sydney.