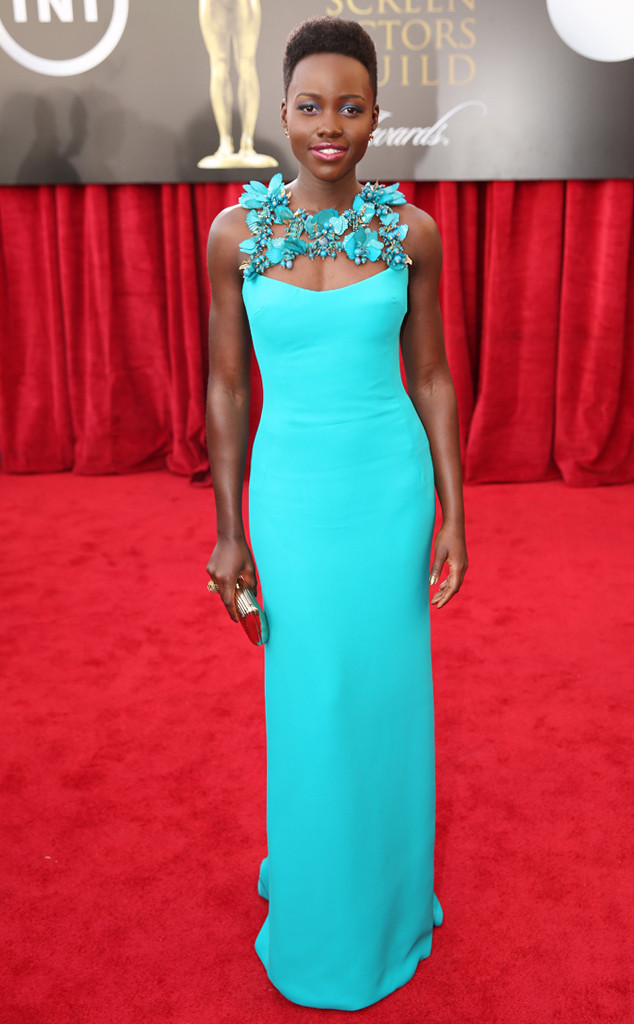 Matt Sayles/Invision/AP
Lupita Nyong'o may be a newcomer on the red carpet, but she's the one to watch at Sunday's Oscars.
The 12 Years a Slave actress has turned heads in fashion-forward designs by Christian Dior, Gucci, Ralph Lauren and more throughout awards season. But who will she wear to the Academy Awards? "Mum's the word," the Best Supporting Actress nominee giggled on Monday's Good Morning America.
Nyong'o, who was born in Mexico and raised in Kenya, didn't fully appreciate fashion until the time came to promote her movie in 2013. "I wasn't the girl who bought the fashion magazines. I'd always just worn what appeals to me," she told The Daily Beast in an interview published Monday. "I know that even if I don't buy the magazines and stuff, with fashion and style, you pick up influences all the time—if your eyes are open, you're being influenced by fashion and style, whether you like it or not."