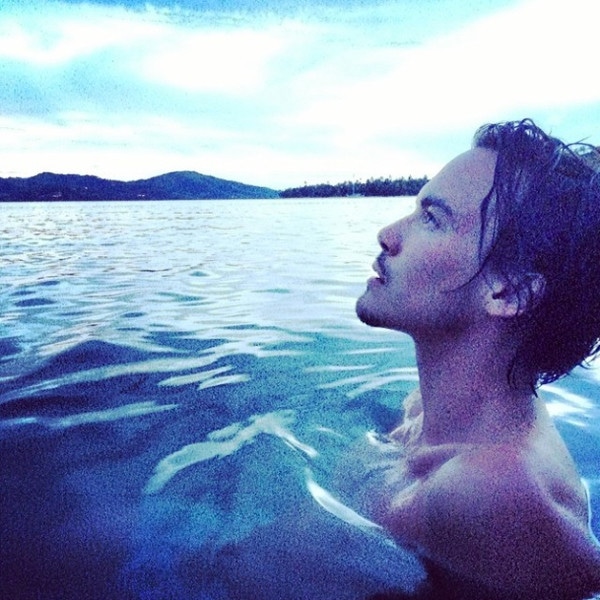 Instagram
Yes, Tyler Blackburn really did post a naked selfie on Instagram.
The 27-year-old actor shared a picture of himself skinny-dipping in Fiji Friday. Baring his butt in the photo, the long-haired star referenced The Jungle Book, writing, "Mowgli." Joined by his BFF Emma Puluti, the Pretty Little Liars star posted another pic and added the caption, "Troubled waters."
He also shared a picture of himself doing yoga at a local resort. Asked where his favorite place in the world is, Blackburn shared a snapshot via Mobio INsider Sunday and wrote, "Right now it's this place."
The vacation comes just weeks after ABC Family canceled Ravenswood, the supernatural Pretty Little Liars spinoff. It's not yet known if Blackburn's character, Caleb Rivers, will return to the original show.
"Thanks for all of your supportive tweets!" Blackburn tweeted Feb. 16. "Onward and upwards. You never know when you'll see me on screen again." Ravenswood, which also starred Nicole Gale Anderson, ended its 10-episode run Feb. 4 with 1.4 million viewers.