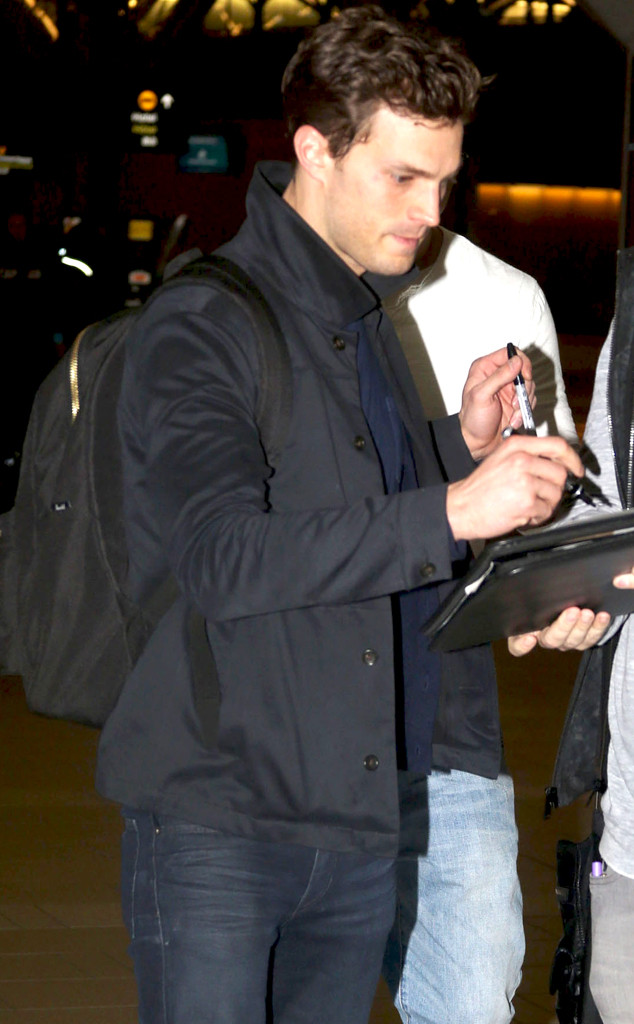 JKING/FAMEFLYNET PICTURES
Laters, Christian Grey!
Jamie Dornan departed Vancouver for the United Kingdom on Saturday evening with his wife Amelia Warner and their baby girl, shortly after Fifty Shades of Grey wrapped production.
The 31-year-old Northern Irish actor, clad in a navy blue dress shirt, black jacket, dark jeans and sneakers, stopped to sign autographs for some eager fans.
Dornan's co-star, Dakota Johnson, arrived at the airport separately and was flying to Los Angeles.
Author E. L. James tweeted, "And that's a wrap...," on Friday, letting her erotica fans know that Dornan, Johnson and the rest of the cast have finished their duties filming the popular novel adaptation. Production began in December.