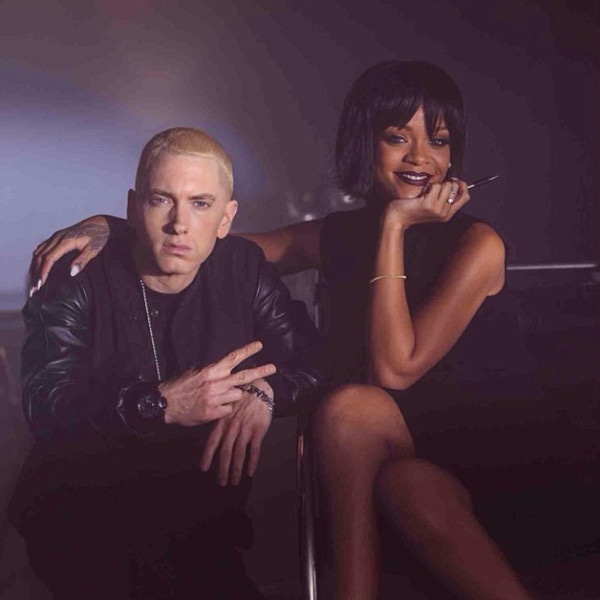 Instagram
Rihanna and Eminem are going on a mini tour together!
After reuniting for another hit song, the pop star and rapper have decided to hit the stage together in a few cities starting in the late summer. "There are some shows coming up with Rihanna," Slim Shady told XXL magazine's latest issue. "It's a three-city tour: New York, L.A., and Detroit coming in August. The Monster Tour."
Specific dates have not yet been released.
" '@Eminem: NYC/DET/LA this August with @Rihanna! #TheMonsterTour - http://xxlne.ws/1e0Ua9I' OH IM THERE!!!!!," RiRi tweeted.
Em is currently on his Rapture Tour with Kendrick Lamar and J. Cole in Australia, while Rihanna wrapped up her Diamonds World Tour last year.
After releasing the smash "Love the Way You Lie" in 2010, Eminem and Rihanna decided to hit fans with another duet and got together in the studio to record "Monster," off of Marshall Mathers LP 2.
The duo also appeared in the single's music video together, where RiRi plays the rapper's therapist, forcing the 8 Mile actor to face his demons by placing a DVD into the TV as Eminem sits back and watches the video, called "The Eminem Show," which sheds light on the "Lose Yourself" rapper's struggles with violence, family and addiction.