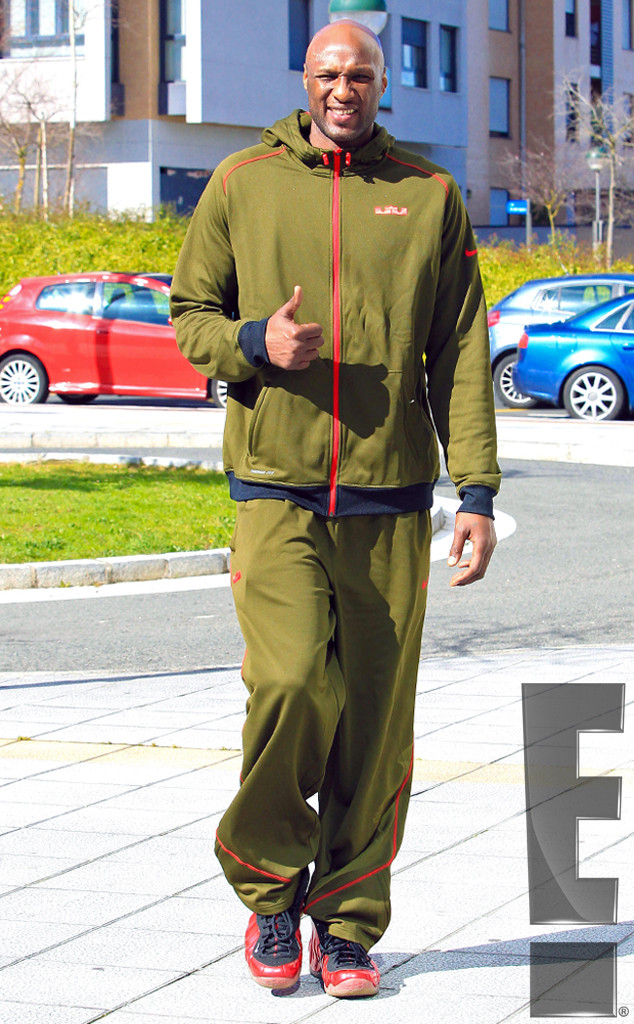 SolarPix/PacificCoastNews
Lamar Odom didn't hold back when asked about Khloe Kardashian in his latest interview with reporters in Spain.
The basketball star, who has just signed a one-year deal to play for Laboral Kutxa based in Vitoria-Gasteiz, gushed about his marriage to the E! reality star by saying that "those were some of the best years of my life."
He added, "There is nothing I would do different. Being married and being married to the woman I decided to marry, besides having my children, was the most important thing in my life."
Lamar also explained that he'll always have fond feelings for Khloé, despite their pending divorce.
"That's my wife, I love my wife, she'll always be my wife no matter what," he explained.