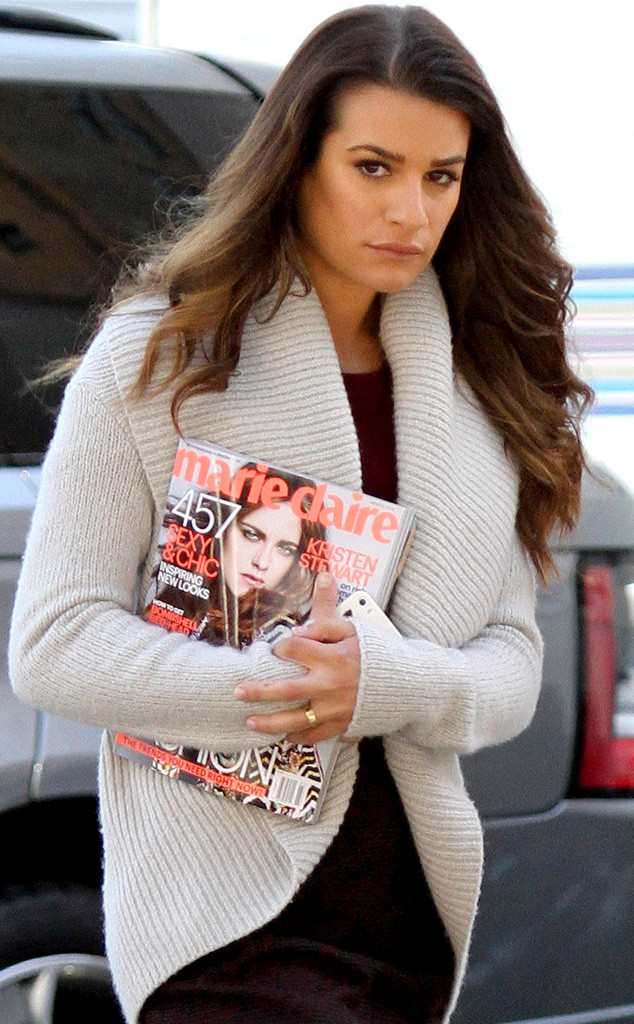 AKM-GSI
How does actress Lea Michele deal with the downtime on the set?
Some Kristen Stewart reading material in between takes, of course!
The 27-year-old star was snapped carrying Stewart's Marie Claire March 2014 issue while on set filming the hit TV series Glee.
Michele is no stranger to Marie Claire covers herself. The singer has graced both U.S. and international editions. During Marie Claire Mexico's August issue's photo shoot, Michele was paid a surprise visit by her beloved beau and former costar, Cory Monteith.
She revealed in a recent Teen Vogue interview that he still motivates her despite his passing saying, "There's just something about knowing he's watching everything I'm doing and feeling like I have to do everything now not just for me but for him."