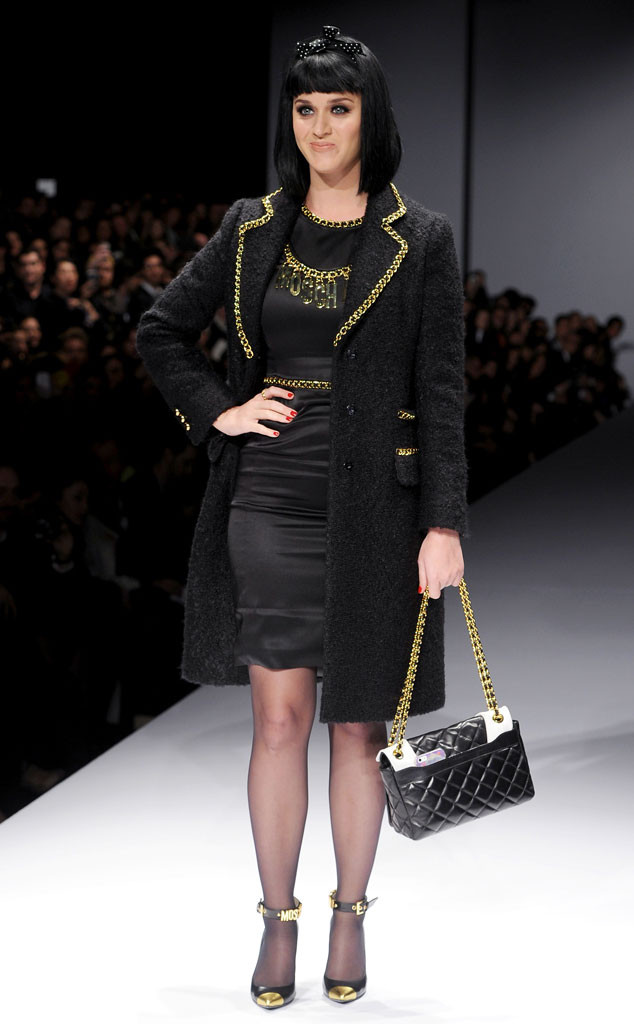 Jacopo Raule/Getty Images
Perhaps Katy Perry should have called up Cara Delevingne for some advice?
The 29-year-old pop star strutted her stuff down the runway during Moschino's Fall 2014 Show in Milan, Italy on Thursday. And while the "Fireworks" singer undoubtedly looked gorgeous in a fitted black and gold frock and matching jacket, it's safe to say her supermodel moment didn't go as smoothly as planned after she was loudly booed.
So what happened?!
Multiple reports claim Perry was heckled by the throng of photographers in the audience, who were apparently upset after John Mayer's girlfriend reportedly delayed the show due to her late arrival (Note: this video contains language which may be offense to some readers).