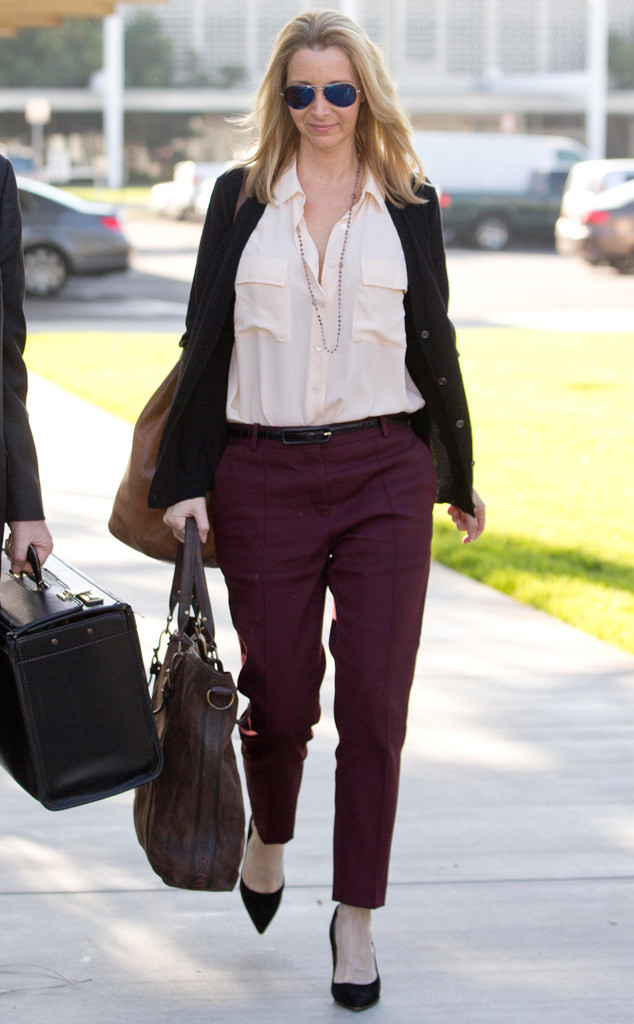 Deano / Splash News
UPDATE: A jury ordered Kudrow to pay her former manager $1.6 million in residuals from her time on Friends, per reports.
________________________
Lisa Kudrow took the stand in Santa Monica, Calif. on Thursday, testifying against her former manager Scott Howard, who claims the actress owes him a substantial cut of her earnings from re-runs from her mega-hit comedy Friends.
The actress' income was called into question—in particular, her paychecks from the hit NBC series—as Howard claims he is owed money from deals he made with Kudrow before he was fired in 2007. The two began their working relationship more than 20 years ago, and Howard is currently suing Kudrow for $1.7 million.
According to The Hollywood Reporter, Kudrow began on Friends at $13,500 an episode, and, over the course of five contract negotiations, her per-episode pay increased to a staggering $1,040,000 in 2000 plus $5 million in back-end compensation. She continues to make residuals on the show, and Howard claims he is owed a portion of these profits, alleging that he and Kudrow had an oral agreement stating he would receive a 5 percent cut of her revenue even after his 2007 termination.