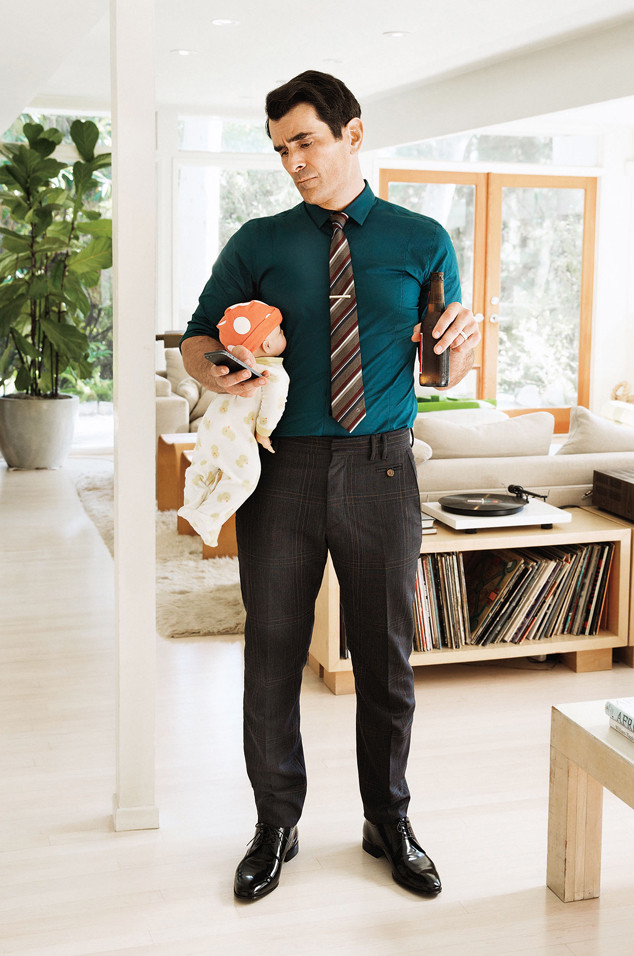 Peter Yang for Playboy
Much like his Modern Family character Phil Dunphy, Ty Burrell has never been a ladies' man.
The Emmy winner sheds some insight into his love life in Playboy's February issue. "I was 15 when I lost my virginity. It was terrible. She was a really nice person, but I was so clumsy, really ineffectual. Luckily or unluckily, I don't have a ton of exes. Before my wife I was in only two relationships, one for five years and another for three and a half years," the 46-year-old actor says. "I'm a serial monogamist."
Though Phil has a bit of a crush on his stepmother-in-law Gloria Dunphy (Sofia Vergara), Burrell says his character is "kind of asexual." According to the TV star, "Sex for him is just sort of daydreamy."
Burrell can sort of relate. "It's either my personal lack of sexual charisma or the fact that Phil Dunphy is just sort of a sweet, asexual character, but I don't get that kind of attention. Women approach me just looking for a hug," he says. "Besides, it really matters whom you're with. My wife and I have been married 13 years, and we have two great kids now. I know I've stumbled into the right relationship."