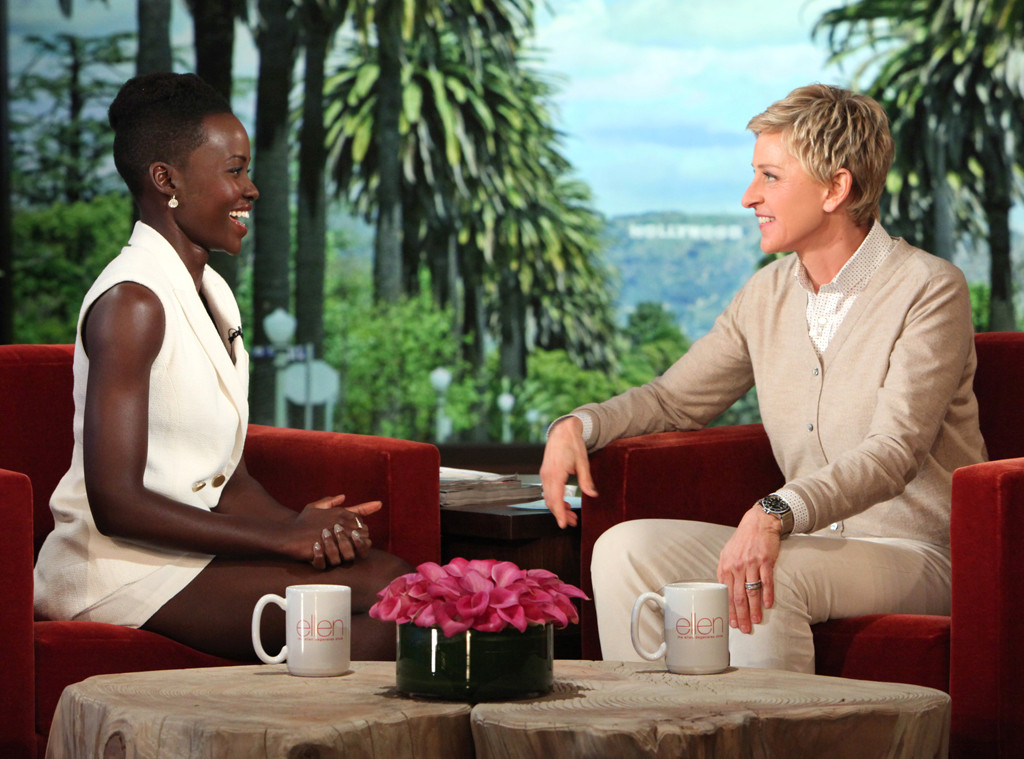 Michael Rozman/ Warner Bros.
Welcome to Hollywood, Lupita Nyong'o!
The 12 Years a Slave star has been nominated for multiple awards this season, but it wasn't until the tabloids linked her to Jared Leto that she realized how vastly her life has changed in the past year. Appearing on The Ellen DeGeneres Show Friday, Nyong'o explained how weird it is to be featured in some of her favorite magazines.
"I've been so busy that I haven't actually walked by many newsstands," the scene stealer admitted. Recently, however, Nyong'o decided to buy her New York and Vanity Fair covers at the airport. "I was trying to be discreet, but then the guy behind the counter was like, 'Oh my god! You look like her!'"
While Nyong'o agreed to be profiled in those magazines, DeGeneres said, "You're actually in tabloids, which means you've really made it. Because there are rumors that you and Jared Leto are together."
"Ah, but I thought Miley Cyrus broke us up," the Yale-educated actress replied, referencing another tabloid story involving the Dallas Buyers Club star and the pop star. "That was the last thing I heard."
"It's crazy, cause when I read these rumors, they're so detailed that even I start to question whether they're true or not. I know I've believed them in the past and now I guess I can't believe anything," Nyong'o said. If anyone knows how she feels, it's DeGeneres. "Supposedly [Portia de Rossi] and I are divorcing so I'm brokenhearted and that's how I found out," the host joked. "It was really sad."