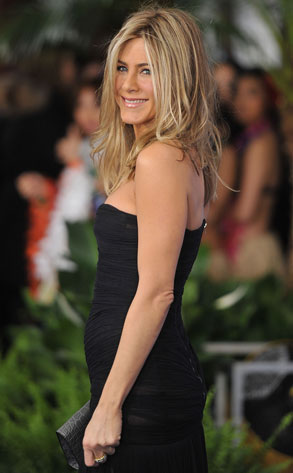 Stephen Lovekin/Getty Images
Jennifer Aniston is so fetch!
The actress, 45, is in talks to star in the upcoming comedy Mean Moms, multiple sources tell E! News. The movie is an adaptation of Rosalind Wiseman's book Queen Bee Moms and King Pin Dads: Dealing With the Parents, Teachers, Coaches, and Counselors Who Can Make—or Break—Your Child's Future. Wiseman also wrote the book Queen Bees and Wannabes, which inspired the 2004 movie Mean Girls.
Similar to Mean Girls, Mean Moms will focus on a newcomer who struggles to find common ground with her suburban neighbors, whose sole purpose seems to be one-upping each other's parenting.