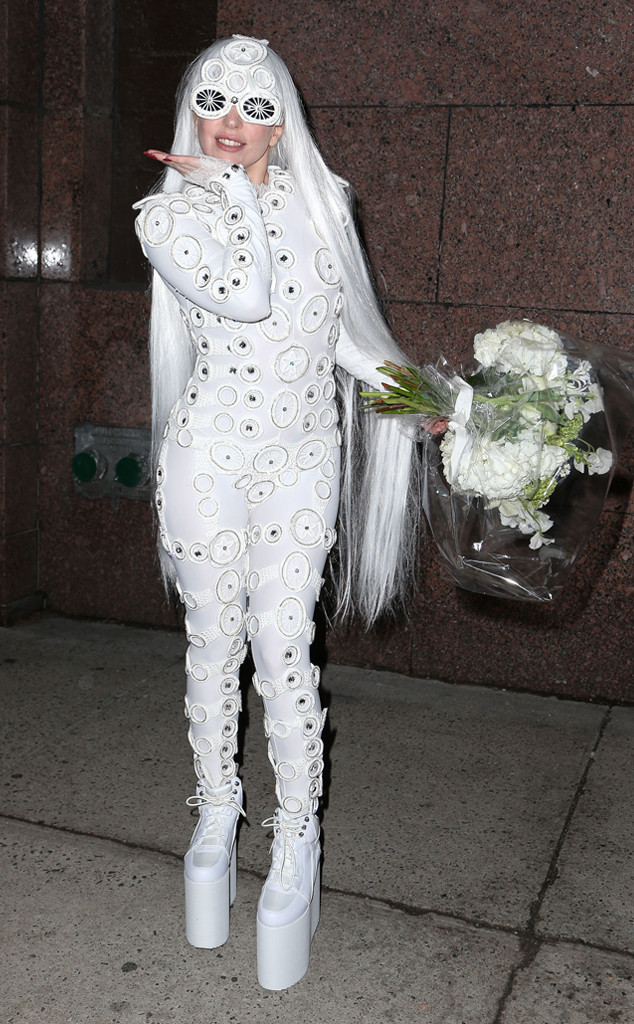 Santi/Splash News
Here comes the bride?
Well, not exactly. But Lady Gaga kinda, sorta seemed like a woman who had just tied the knot when she stepped out of a New York City recording studio on Thursday. (In huge platform shoes, no less!)
Of course, this being Mother Monster and all, she naturally put her own unique spin on it.
Decked out in an all-white bodysuit, headpiece and goggles, along with a Rapunzel-like wig, the 27-year-old songstress completed the newly married look by way of a large bouquet of flowers.