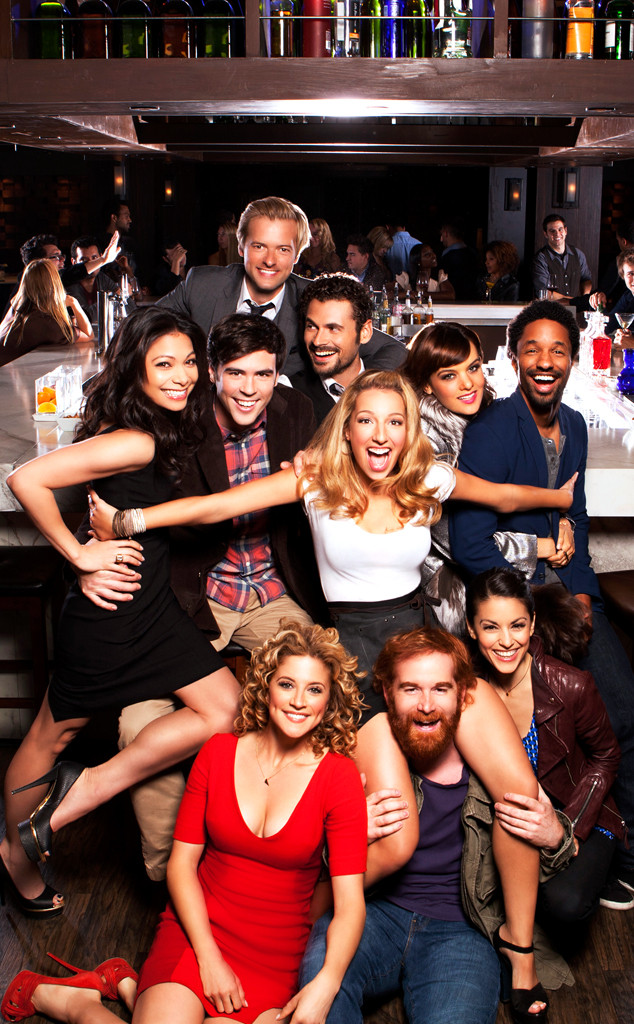 ABC/Joseph Viles
Ryan Seacrest may have a number of producer credits under his belt, but the Hollywood vet was seriously schooled when he recently attempted to promote his new show Mixology.
"Hello gorgeous, listen, we've been brainstorming marketing ideas and we've got a great one for the show and as you know, you're our favorite producer," Andrew Santino, who plays Bruce on the upcoming ABC comedy, tells Seacrest in a new promo clip before costars Blake Lee and Craig Frank inform the Idol host that their secret to success is "the giant arrow."
"How Not to Promote a TV Show," indeed.
The clip then cuts to Seacrest, Lee, Frank and Santino standing out on the street as Seacrest frantically waves the giant arrow with words "Mixology Wednesday 9:30 p.m. ABC."
Unfortunately, he's not too successfully at grabbing attention from fellow onlookers and instead nearly gets hit by a bus as the Mixology castmembers exclaim, "You're doing it all wrong!"