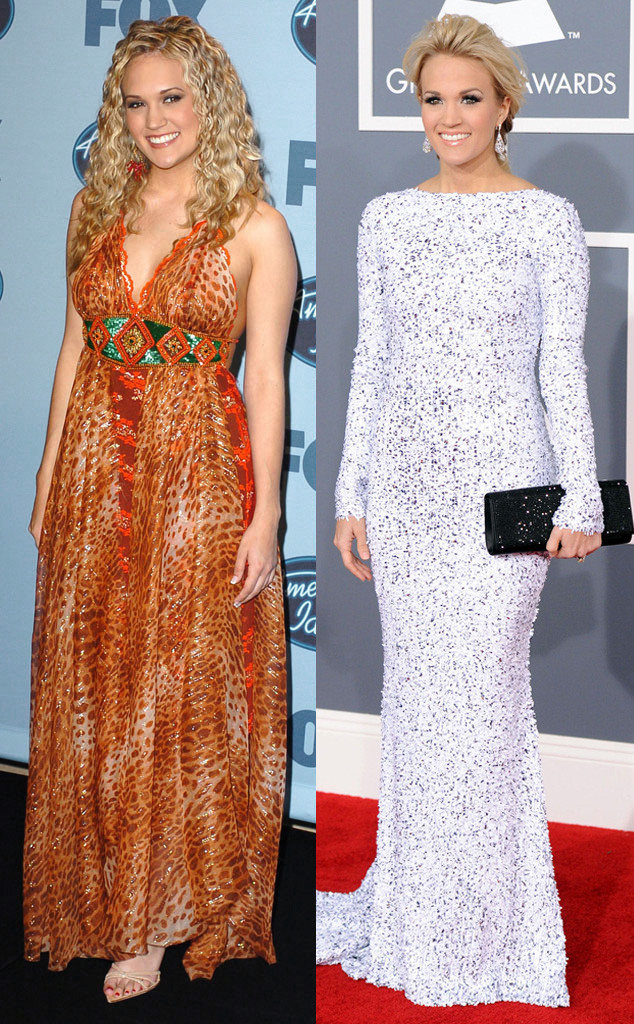 Sgranitz/WireImage; Jason Merritt/Getty Images
Lights, camera, fashion!
Tonight, American Idol will reveal the 13 contestants who have made it into the coveted and final stage of the competition. In just one night, these unknown artists will be thrust into the public spotlight in hopes of becoming music's next singing sensation—and we hope they'll be wearing their best outfits!
For the past 13 years, Idol has catapulted regular teens into some of the biggest names in the music industry, and with their success, these singer have undergone some major style transformations. From faded denim to Dior and pleated skirts to Prada, take a look back some of most popular American Idol contestants and their biggest fashion moments (and, sure, faux pas).
Did you forget that Carrie Underwood once had a crimped-hair obsession? Or that Kelly Clarkson's shoe-of-choice was a high-heeled flip-flop? Luckily, these ladies and many more have stepped up their style game and become some of the best-dressed artists in Hollywood. Click through our gallery to see the 15 most dramatic Idol style transformations of all time.