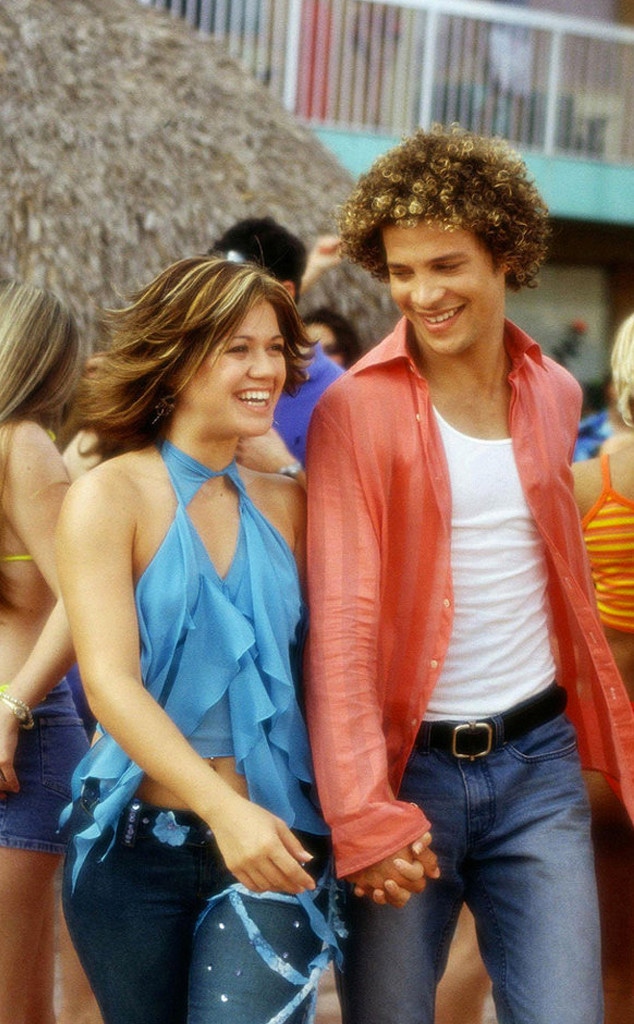 20th Century Fox
Wait—From Justin to Kelly was real?!
Apparently, according to Justin Guarini, who recently confirmed he was indeed previously romantically involved with American Idol winner Kelly Clarkson.
The 35-year-old singer shared the news during his one-man stage show "Lovesick," according to a review on Mcall.com, which opened Friday at Bucks County Playhouse in New Hope, Pa.
During the nearly two-hour performance, Guarini reportedly sang 13 songs about love which he interspersed with a monologue centered on his love life.
While onstage, Justin revealed that his romance with Kelly began on the set of From Justin to Kelly, the 2003 romantic musical comedy the twosome filmed after Clarkson's Idol win, but their fling quickly ended when Justin's career didn't take off quite like the "Since U Been Gone" singer. He expressed his apparent heartbreak over their split with a somber performance of  "Get There," a song he was once famous for singing during his American Idol days.
He also reportedly shared that he romanced both Clarkson and fourth-place runner-up Tamara Gray on the Idol set before the "Breakaway" beauty was crowned the first American Idol in 2002.
Guarini has previously played coy when discussing his romance with Clarkson, telling Yahoo Music in 2012, "Yeah, there was a rumor, definitely. We've just always been such good friends. Um, man, it was weird; she was like my sister on the show, and then you know, we made a movie together...I'd say, we had a good time. Yeah."
But their split is now seemingly water under the bridge as Guarini is married and has two children with his wife of four years Reina Capodici, while Clarkson is expecting a baby girl with her new hubby Brandon Blackstock.