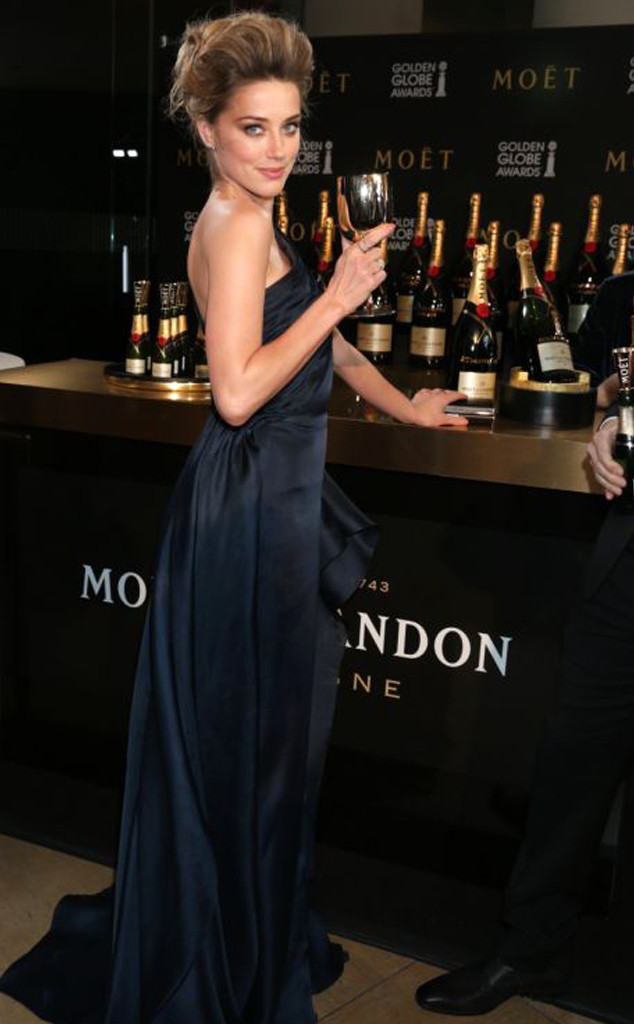 Courtesy Michael Kovac for Getty Images
Amber Heard is engaged to Johnny Depp, but she's not about to forget about her friends!
Earlier this week, the 27-year-old bride-to-be had a girls' night out at Messhall Kitchen in Los Feliz, Calif., a source tells E! News exclusively. Amber's 50-year-old fiancé wasn't with the group, who noshed on tuna tartare, drank "a lot of wine" and had "a great time."
Heard might have gabbed with her gal-pals about her and Depp's relationship, but don't expect her to talk to the press about it! Although she and her future hubby did walk the red carpet together for the premiere of her movie 3 Days to Kill, she removed her engagement ring (and that thing is impressive!) for her appearance Monday on Live With Kelly and Michael.