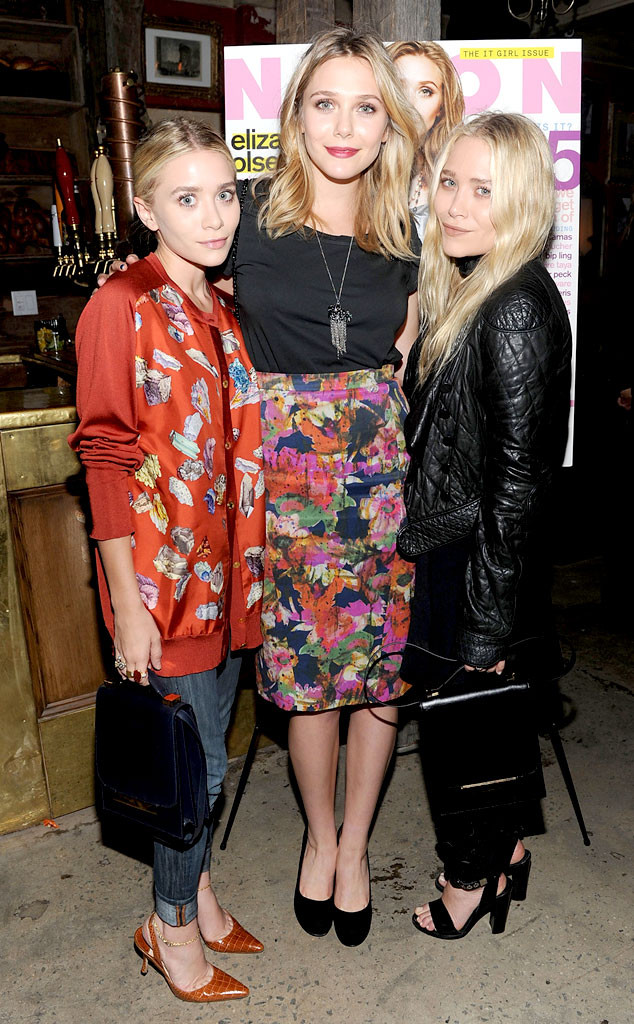 Jamie McCarthy/WireImage
They always say that honesty is the best policy!
During a guest appearance on Bravo's Watch What Happens Live, Elizabeth Olsen admitted to Andy Cohen that she does in fact favor one of her famous sisters.
When asked whether she's closer to Mary-Kate Olsen or Ashley Olsen, the young star gave a surprisingly candid answer.
"Ashley remembered my birthday, but I don't hold grudges against Mary-Kate for forgetting mine," she revealed on the late-night talk show.
But Elizabeth, who turned 25 on Sunday, defended her sister's forgetfulness.
"She was out of town! I should have just said my brother!"
Cohen joked, "Ashley's in the lead today, but tomorrow M.K. could do something amazing."