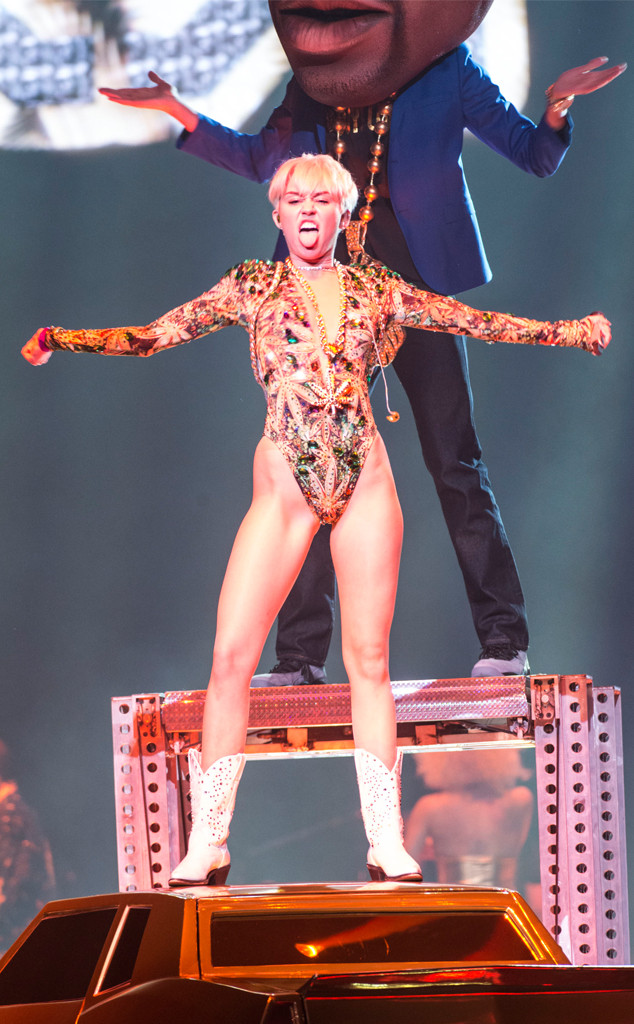 Phillip Chin/Getty Images
Is Miley Cyrus' tour in trouble?!
Earlier today, Aussie site NineMSN reported that the 21-year-old singer's Bangerz tour was in trouble of being canceled at upcoming venues due to complaints that the concert is like a "porn show."
"Miley's management have been flooded with complaints, mainly from parents, since her tour began last week in Canada with calls for the entire tour to be axed," a source told the site. "Her team, including management, record label execs and the entire tour staff including the director, costume department and choreographers—have been called for an emergency meeting as arenas across the U.S. threaten to pull out of the show."