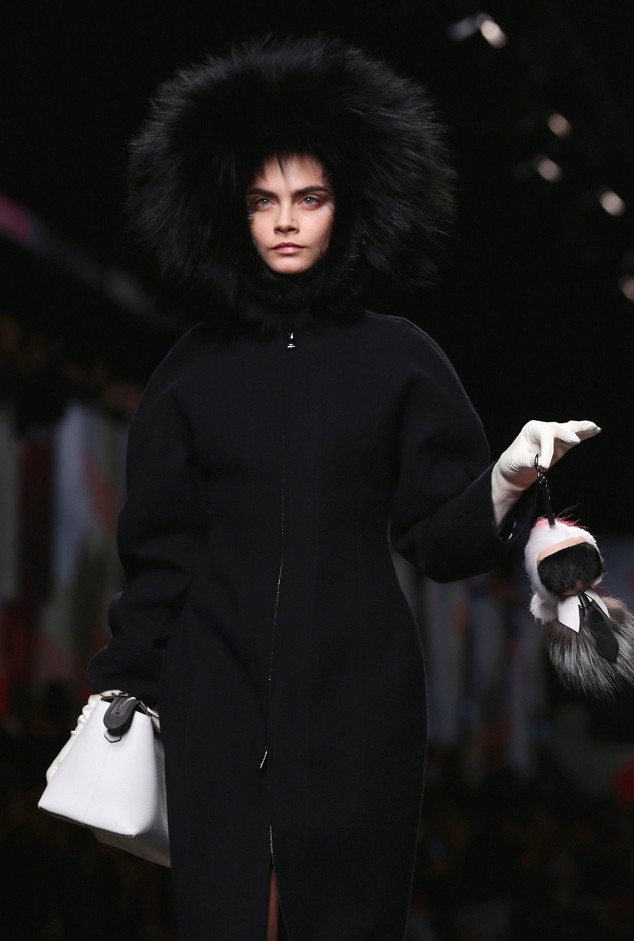 Stefania D'Alessandro/Getty Images
London Week Fashion Week is officially behind us—it's all about Milan now! And so far, the buzziest thing to happen went down at the Fendi show Thursday.
Yes, the clothes were stunning (plenty of fabulous fur coats, naturally), but that's not why our jaws are on the ground right now.
Model Cara Delevingne single-handedly stole the show when she walked down the runway looking über-serious in a giant fur hood…carrying a tiny, furry Karl Lagerfeld doll.
Cara dangled the furry doll (the real Karl Lagerfeld is the creative director of Fendi), between her thumb and index finger while making her way down the runway.