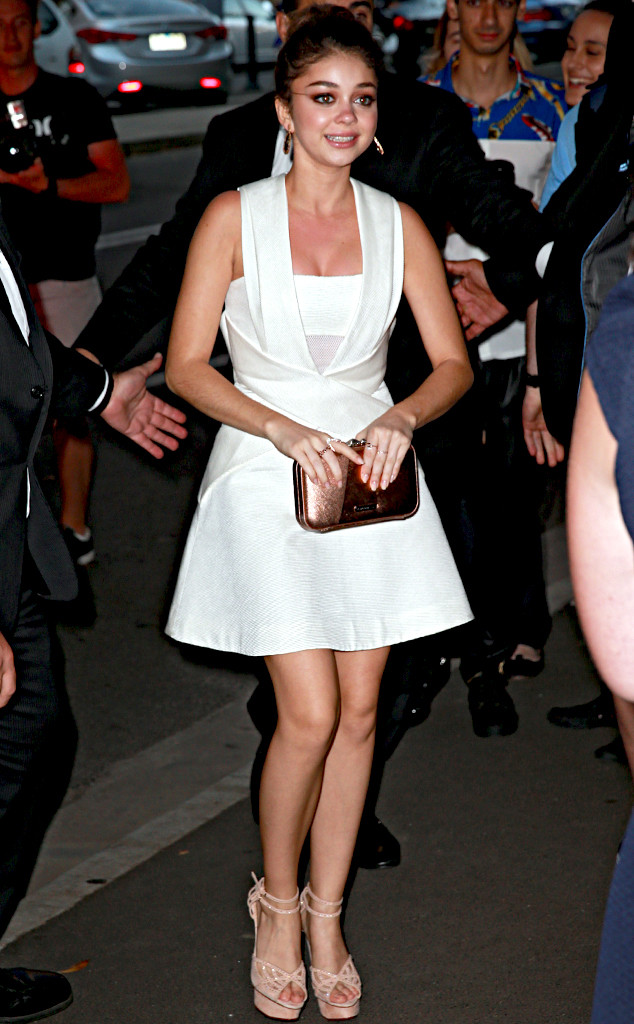 KHAPGG / Splash News
Oh no!
Sarah Hyland left a Modern Family party abruptly after a male fan groped her while posing for a photo with the star.
Hyland became visibly emotional and teared up after the alleged fan grabbed her breast outside of the Sebel Pier One in Sydney.
According to eyewitnesses, Hyland immediately pushed the man in question away and screamed, "Don't touch me there!" before her security guards intervened.
The NSW Police confirmed that a 29-year-old man was arrested in relation to the incident yesterday.
A spokesperson for the police department tells E! News that "it is alleged that the man indecently assaulted the 23-year-old woman at about 7:50 p.m."