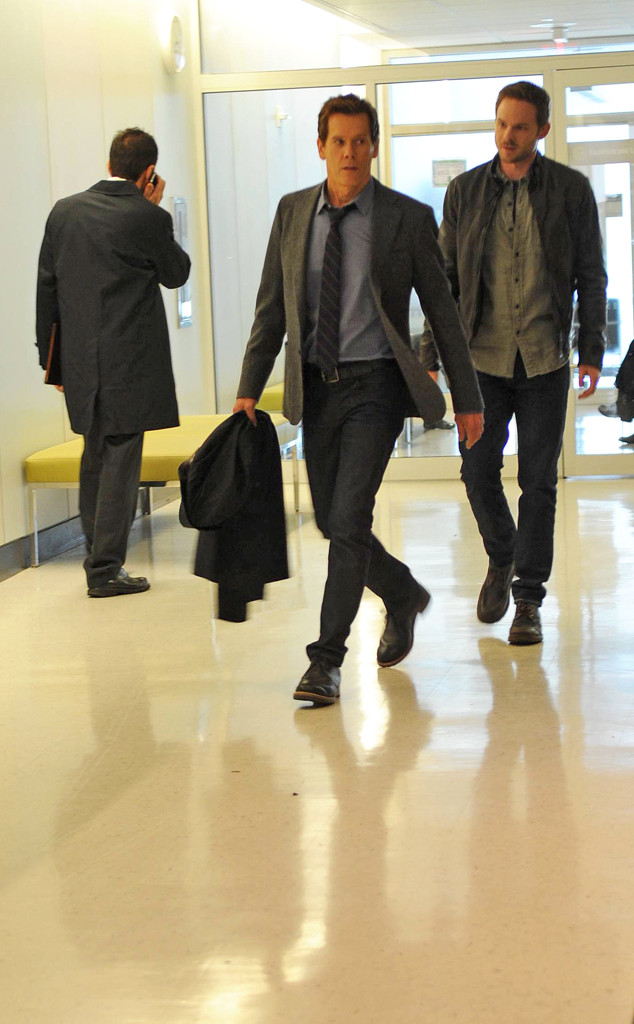 Sarah Shatz/FOX
Mike Weston (Shawn Ashmore) is breaking bad, y'all!
OK, so The Following fan favorite isn't exactly going to the dark side in Monday's all-new episode, but he is pulling away from the FBI and going rogue with Ryan Hardy (Kevin Bacon) and Max (Jessica Stroup) when he finds out that Joe Carroll (James Purefoy) has a man on the inside helping him. (Lesson: everyone is a follower. You're probably a follower and don't even know it yet.)
The trio "joins forces in this sort of rogue unit that's really acting under no authority at all," Kevin Bacon teases in an exclusive sneak peek at the Fox serial killer thriller's Feb. 24 episode, "Fly Away."