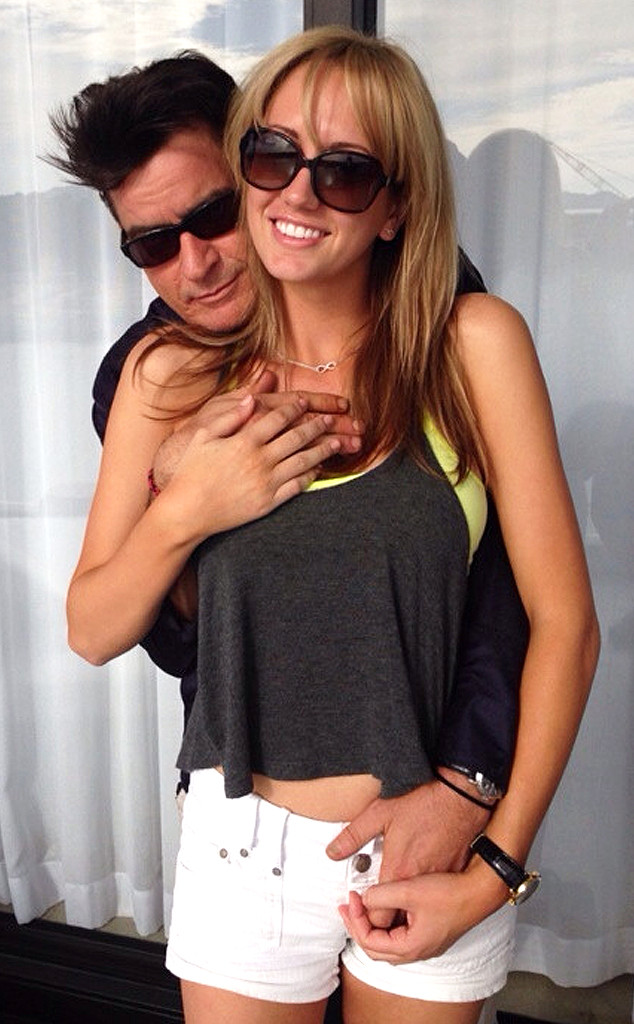 Twitter
Charlie Sheen is planning on making an honest woman out of Brett Rossi.
But as it turns out, she's already someone else's honest woman.
Rossi is still legally married to husband Jonathan Ross—though, as you might have guessed, that pesky little detail doesn't bother Sheen, who popped the question on Saturday.
"Charlie and Brett have absolutely no secrets between them," Sheen's publicist tells E! News. "Charlie is well aware that Brett has been separated for over two years from this man. Paperwork has been filed and it is going through the court system."