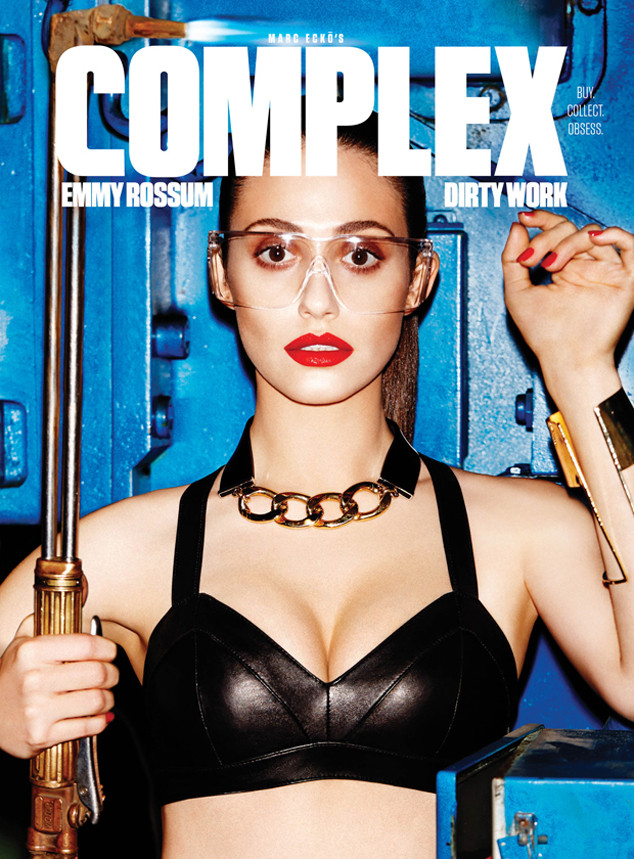 Tony Kelly/Complex
Now this is one very interesting (and odd!) connection.
Emmy Rossum gets super-sexy for her Complex spread in the February/March 2014 issue, donning multiple black leather outfits that accentuate her killer curves, but what may grab your attention even more than the Shameless star's busty figure is her anecdote involving—wait for it—Adolf Hitler.
"My first nanny was an Austrian woman named Gertie," Rossum told the mag. "Hitler gave her a prize as a child for singing the best German national anthem. My mom is Jewish, so that was a little awkward, but Gertie was a great nanny. She would tell that story but she knew Hitler was a bad guy. There's no getting around that. And she was a child; she didn't know any better when she was singing the German national anthem. Clearly if she was working for a Jewish family she had no prejudice herself."