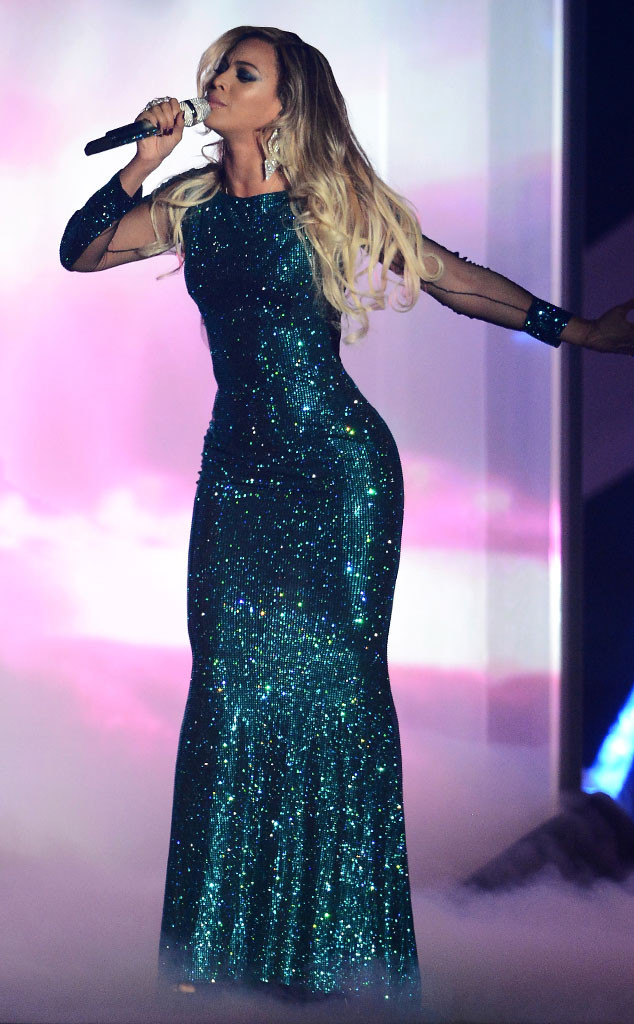 Ian Gavan/Getty Images
By now we're used to being awed by Beyoncé. And the 2014 Brit Awards was no exception. The singer hit the stage in London to belt out her song "XO." It was the first time she performed the single on television so you know she went all out. The Grammy winner donned a truly dazzling gown by Vrettos Vrettakos, who is the same designer who created the glittering blue bodysuit for her Mrs. Carter World Tour.
This dress, however, was extra sparkly thanks to the 140,000 Swarvoski Crystals blue zirgon that comprised the form-fitting number. But despite all the bling, the singer's stylist Ty Hunter assures E! News: "It's not as heavy as you'd think."