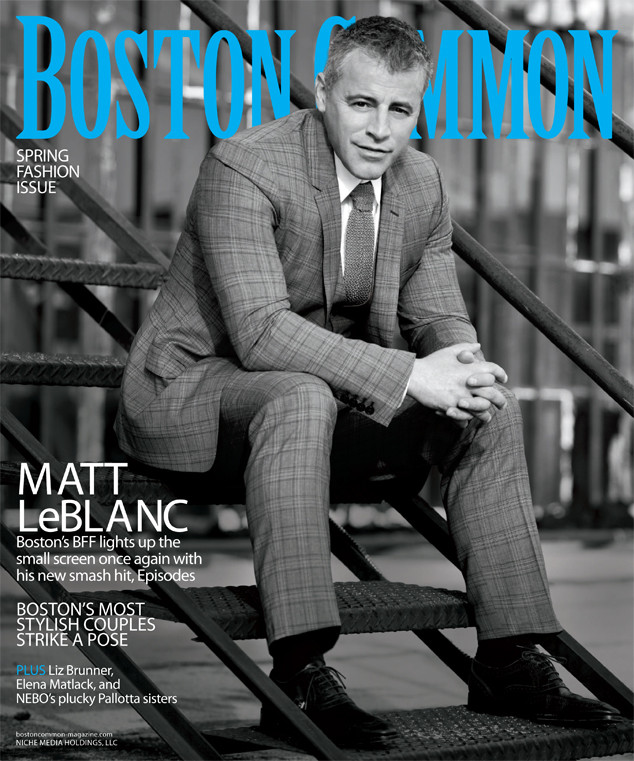 RAINER HOSCH/Boston Commons
Matt LeBlanc will forever be associated with Joey Tribbiani, the sandwich-loving actor he played for 10 seasons on Friends. While that might bother some stars, LeBlanc appreciates the enduring fan fervor.
"I'll always be known for Friends—so will Matthew [Perry], David [Schwimmer], Courteney [Cox]," he tells Boston Common of the beloved show, which also starred Jennifer Aniston and Lisa Kudrow. "It's OK with me. I can only speak for myself, but I'm very proud of it. I wouldn't do anything differently."
In fact, LeBlanc is merely grateful that his character was given more depth as the seasons went on. "Joey was a peripheral character in the beginning. He was this guy who lived across the hall and hit on the girls all the time. Fortunately, I had the foresight to think, 'This is a special thing that's starting to gel, like a lighting-in- a-bottle thing, and I want to make sure I stick around,'" the 46-year-old recalls. "It was a survival tactic. Because I thought, 'How long can it last if I'm just the guy hitting on them?'"