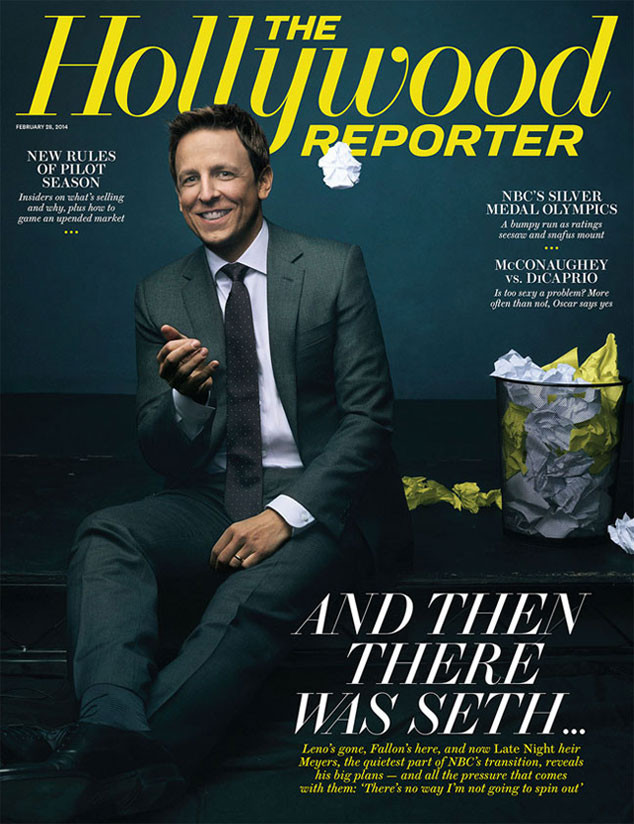 The Hollywood Reporter
Seth Meyers has less than a week before he officially sits behind his Late Night desk for the first time.
The former Saturday Night Live star has a few major plans up his sleeve, but isn't set on flipping the script of the show just yet.
Meyers opened up in the latest issue of The Hollywood Reporter and explained how he's handling the transition between the two programs.
"I never really wanted to make an exit plan because nothing out there ever seemed more interesting to me than Saturday Night Live," he shared.
"And because of that, I hadn't done any of the work of falling out of love with the show in the way it's helpful to do before you leave."