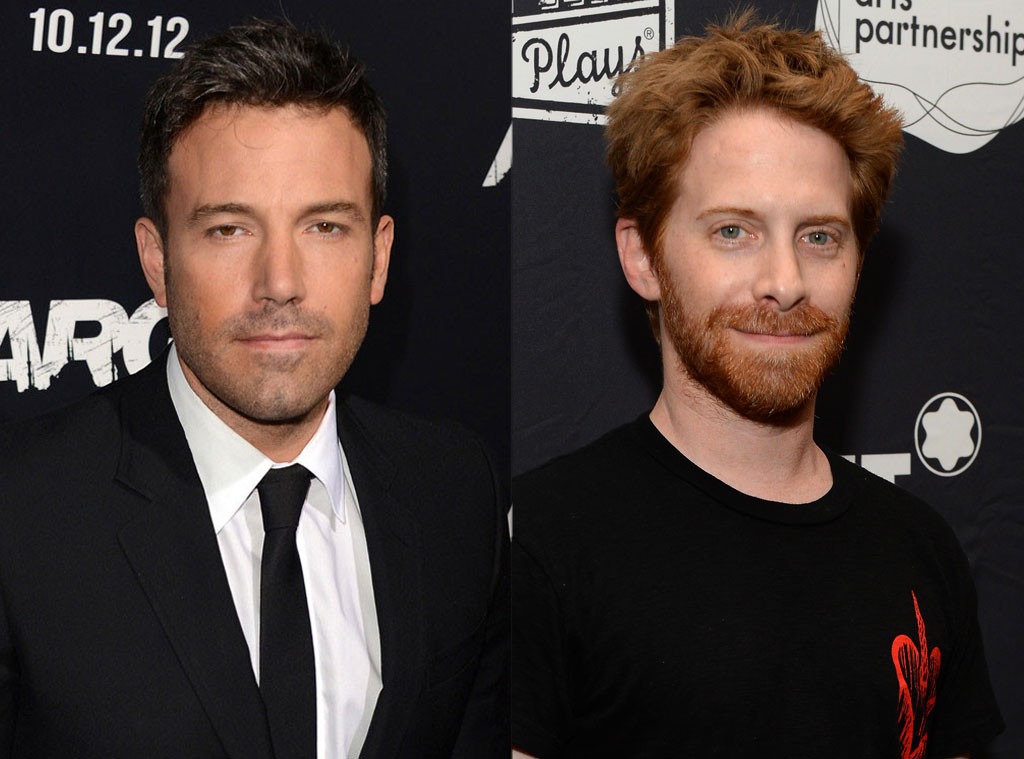 Getty Images; Michael Kovac/Getty Images for Montblanc
It looks like Seth Green has a bit of a beef with Ben Affleck as Batman.
During an appearance on Larry King Now, the actor expressed his dismay about the casting of the Argo director as the Caped Crusader in the upcoming Man of Steel sequel.
"If this movie is meant to be the idealistic alien, humans-before-all-else Superman, and this is supposed to be the grizzled, weathered Batman who's been living in Gotham, fighting crime himself for 10 years, you need a guy who's older," said Green. "You need a guy's who's got more weight, you need a guy that a Henry Cavill Superman is gonna be actually scared of."
He added, "You've got to remember that at the core of that character, Batman's a crazy person. Batman has no powers. Batman is a rich, screwed-up kid whose parents were killed in front of him, who with his money and insanity decided to become a vigilante symbol to combat darkness."
When King noted, "Affleck is a very good actor, and you're supposed to act," Green replied, "Yes, but there is only so much that you can act a role before people are or are not going to believe you in that role."
The Dads star then proceeded to use himself as an example, saying, "I'm never going to play, you know, an MMA fighter, because I'd step into the ring with an actual MMA fighter like Batista and I wouldn't look correct."
The highly anticipated flick was originally scheduled to hit theaters on July 17, 2015, but Warner Bros. Pictures recently announced that it was pushing the release date to May 6, 2016.
According to a press release, the extra time is to allow the filmmakers to "fully realize their vision, given the complex visual nature of the story."