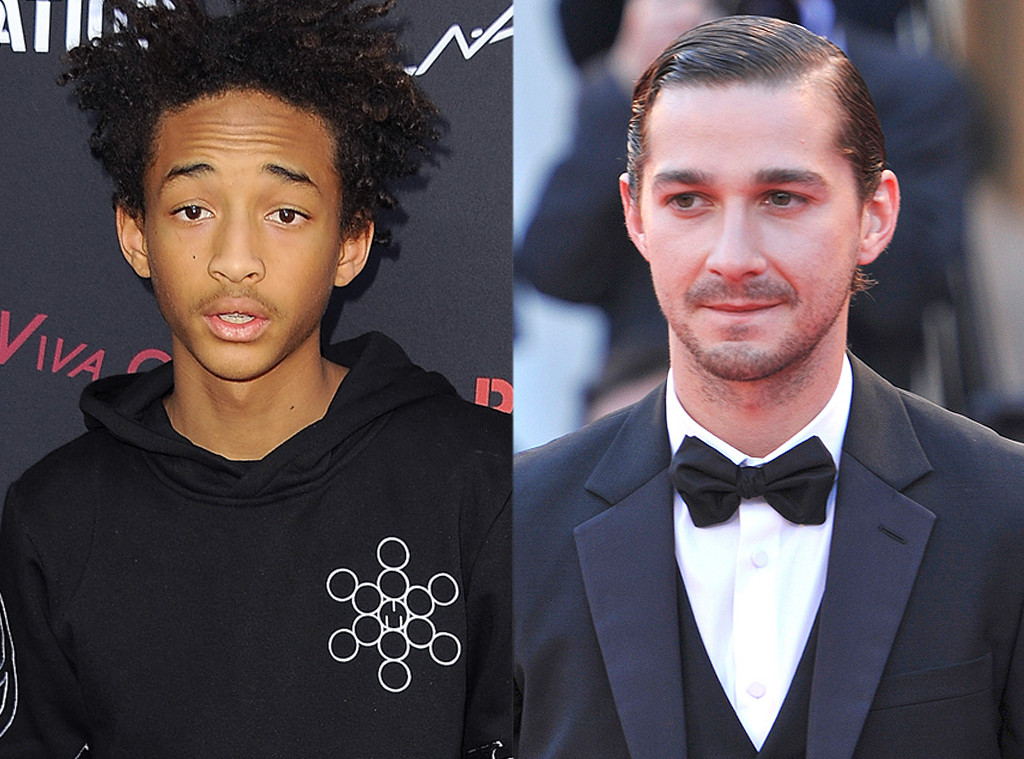 AKM-GSI, Angela Weiss/Getty Images
Hey, Shia LaBeouf, you've got a friend in Jaden Smith.
The young actor reached out to the Nymphomaniac star to let LaBeouf know that he's here to listen should Shia need someone to vent to (wonder what would make Jaden think that?!).
"I Waited In Line Today On Beverly Blvd To See @thecampaignbook I Never Got See Him But I Had A Very Important Message To Deliver," Smith tweeted. "I'm Here If You Need A Fellow Insane Person To Talk To. But I'm Seriously Here Not Like One Of Those I'm Here For You's That Everybody Says."
Jaden continued, "It Was A Message That Only Could Be Understood Artist To Artist. @thecampaignbook I'm Here For You I Believe In What Your Doing."
Additionally, it turns out Shia is the only person that Smith follows on Twitter. That's pretty serious, you guys.
Meanwhile, Shia has yet to respond to the friendly gesture, but he has been spotted out and about since his famous art stunt in Los Angeles. LaBeouf was seen wearing a "Pennsylvania Senior Games" T-shirt while buying a canned drink at a liquor store earlier today in Sherman Oaks, Calif.
The sighting was shortly after the 27-year-old actor was spotted out with girlfriend Mia Goth, packing on a little PDA after shopping for groceries. After grabbing a few essentials at Gelson's supermarket, the duo stopped by Robeks where they couldn't hide their affection for each other, cuddling close together at the smoothie shop.