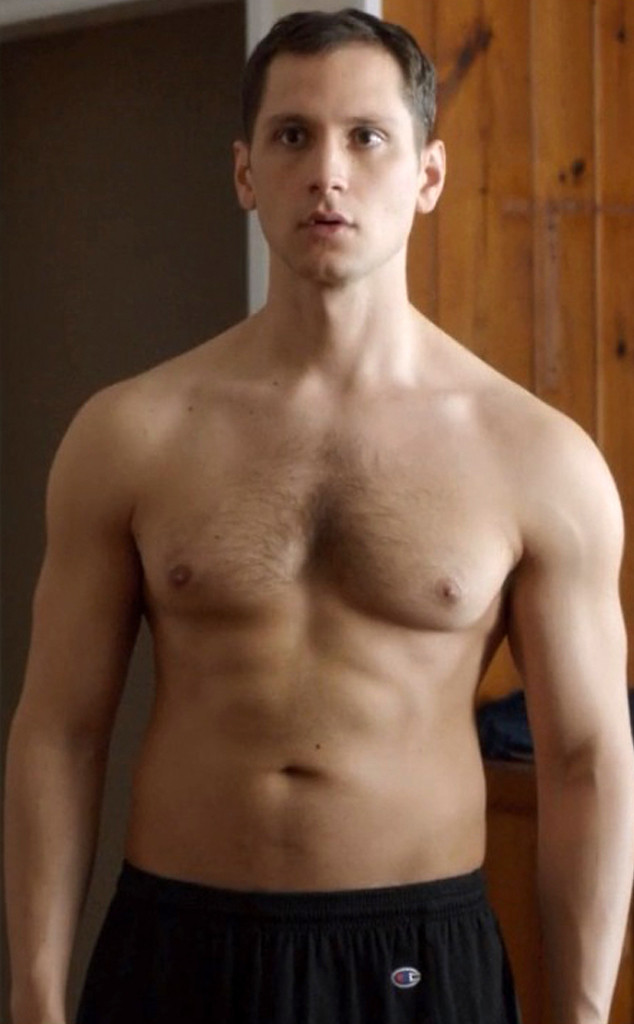 Netflix
When Matt McGorry appeared shirtless in season one of Orange Is the New Black we were anything but disappointed.
McGorry, who plays prison guard John Bennett on the hit Netflix show, wasn't as impressed.
"I found out I had to do this shirtless scene and I was like, 'Oh, God,'" the actor told me at Savannah College of Art and Design's aTVfest. "I had like a week and a half [to] buckle down,'"
And then he got a look at an early cut of the episode.