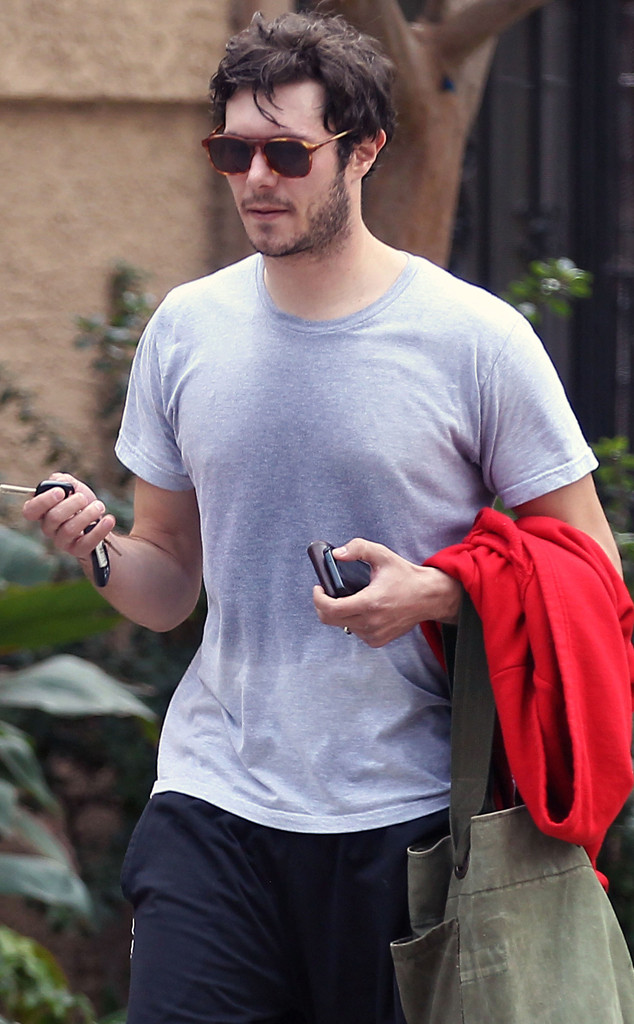 Sam Sharma, PacificCoastNews
Welcome to the married life, Adam Brody and Leighton Meester.
E! News has confirmed that the Hollywood couple got married in a secret ceremony recently, but the lovebirds aren't jetting off to their romantic honeymoon just yet. Instead, they've quickly gotten back to their usual routines.
For the first time since their private nuptials went public, Brody was spotted leaving a boxing gym in Los Angeles today. Along with a sweaty T-shirt and some shades, the O.C. stud was also seen strutting his newest accessory on that finger.