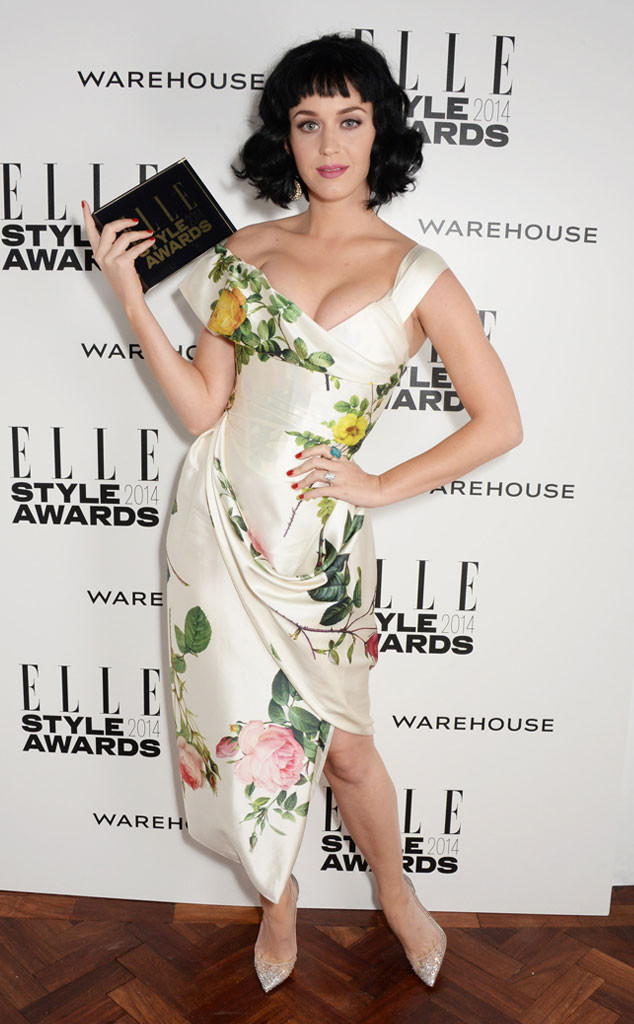 David M. Benett/Getty Images
Katy Perry did catch the bouquet at the Grammys...
The pop superstar was among the many celebrities striking poses on the red carpet at the Elle Style Awards tonight in London. But not all of them were wearing massive diamond rings on that finger.
Along with an ivory and rose-print Vivienne Westwood silk dress that showed off her bountiful cleavage, Elle's pick for Woman of the Year was sporting quite the rock on her left hand, a rather traditional-looking piece of jewelry when compared with the turquoise cocktail ring she had on her index finger.
The emerald-cut stone also really popped against her fair skin and bright-red manicure.