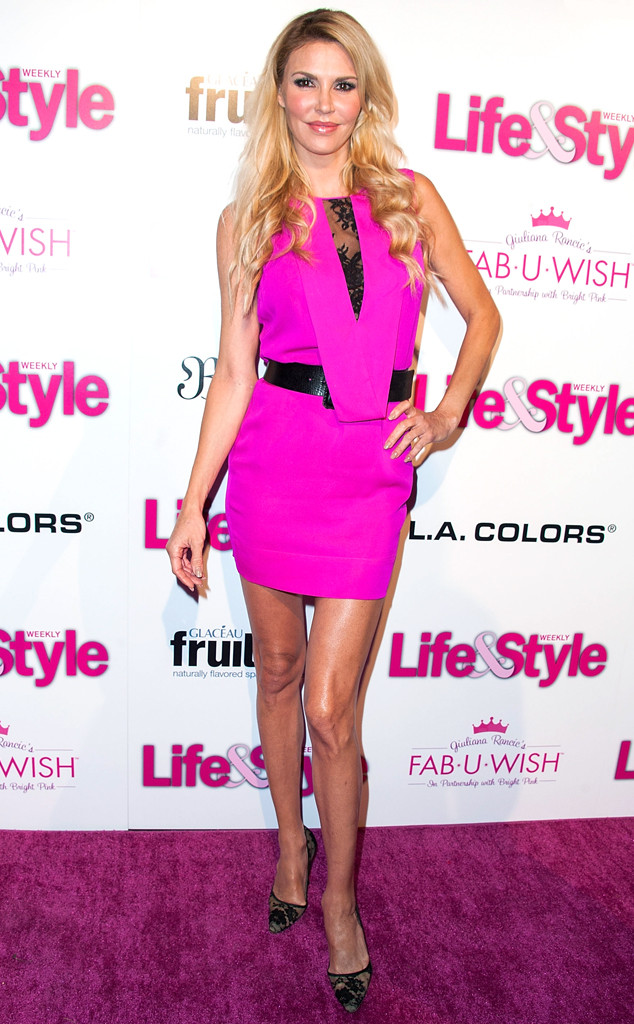 Valerie Macon/Getty Images
More than three years after their divorce was finalized, are Brandi Glanville and Eddie Cibrian headed back to court?
"2 all these young unmarried bloggers writing about getting over divorce&not seeing ur children grow up 1/2 the time, walk a mile in my shoes," the Real Housewives of Beverly Hills star tweeted Tuesday, her post apparently directed at those who would claim that she's the one who keeps rehashing the issues between her, Cibrian and his current wife, LeAnn Rimes.
She added: "Im not taking cheap shots at my ex in my new book cuz its all true,&now mr fancy new cars&house man is asking ME for child support! Uknownada."
A source tells E! News that Cibrian has asked Glanville for support payments and she has been advised by her lawyer not to discuss it. (Well, discuss it further.)