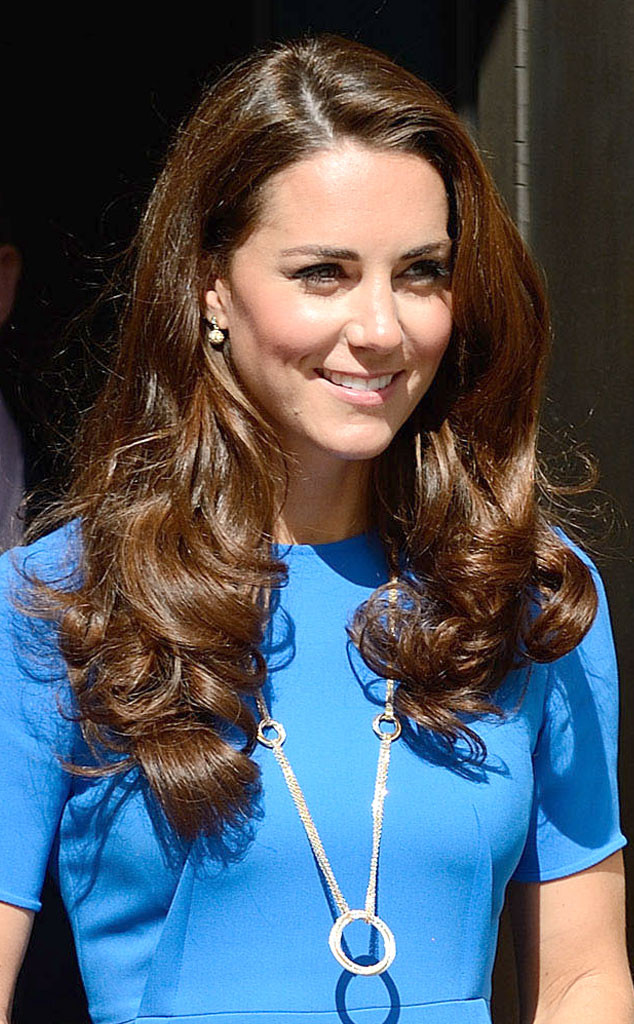 James Whatling / Splash News
If you've ever thought Kate Middleton's all-too-perfect blowouts were just a little too perfect, you're not alone.
Denise McAdam, who worked as a hairdresser to the royals for 35 years, isn't overly impressed with the duchess's 'do. "I think her hair is wonderful," she told Radio Times magazine, but she finds that Kate's curls are "maybe a little overdone at times."
The stylist made sure to clarify, however, that Prince George's mum "always looks lovely," and also said she was "a good friend" of Kate's. But Denise, who is no longer employed by the royal family, had some harsher things to say about Prince Charles' sister, Princess Anne.