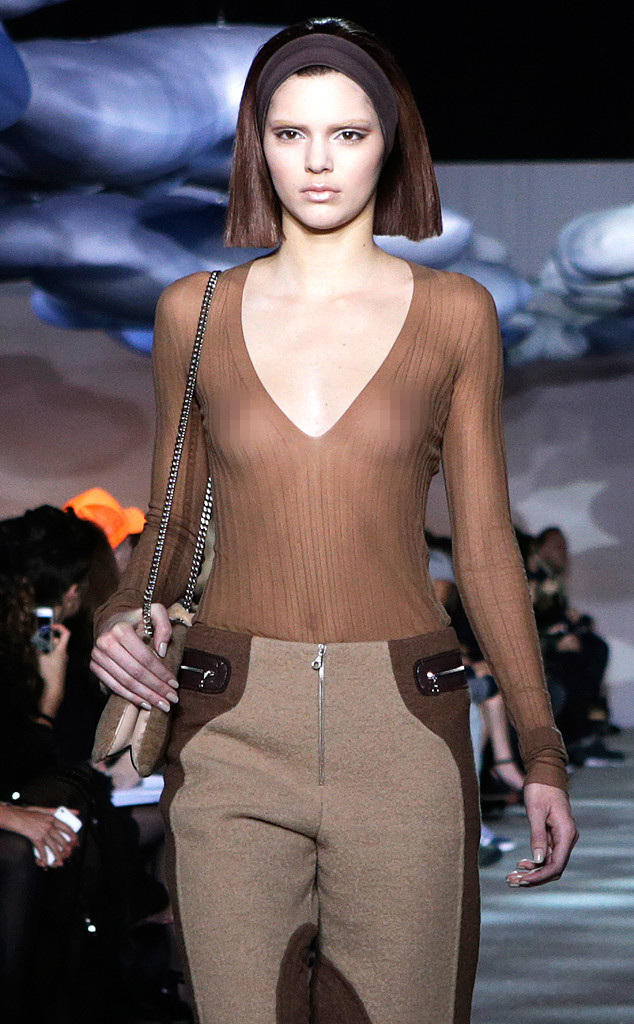 AP Photo/Kathy Willens
Some things you do in the same of fashion. Like suffering through a night of wearing high heels…or bleaching your eyebrows because you're in Marc Jacobs' runway show.
Well, if you're Kendall Jenner, that is.
The 18-year-old model made waves during New York Fashion Week when she catwalked with bleached brows (and not to mention a barely there blouse that exposed her chest).
But apparently Kendall was so freaked out at the sight of her invisible brows that she asked the makeup artist backstage to dye them back as soon as the show ended.
She told Elle.com, "Fortunately, they've always been a pretty dark brown, and it was an easy color to copy with dye."