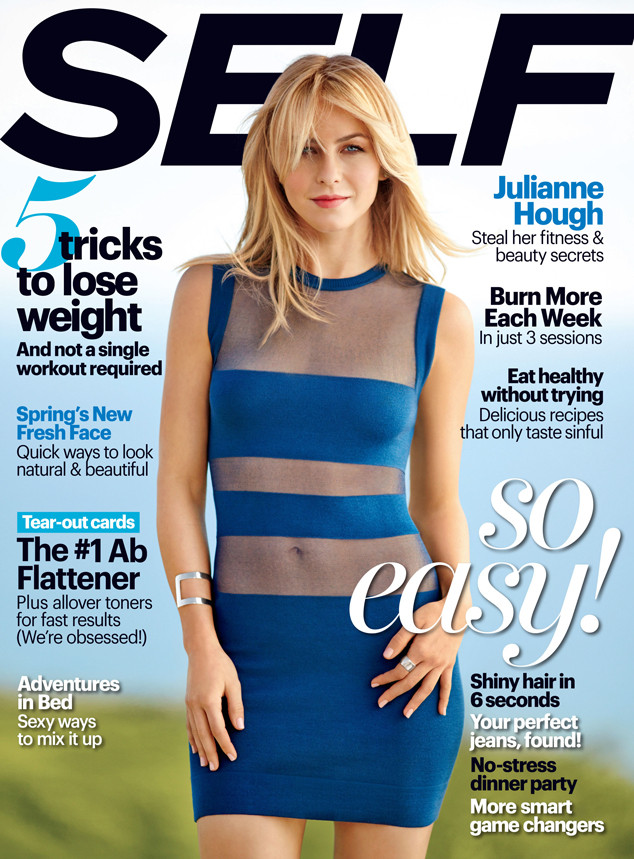 Dewey Nicks/SELF
When Julianne Hough makes a commitment, she sticks to it.
Following her March 2013 breakup with Ryan Seacrest, her boyfriend of three years, the Paradise star decided to take a timeout from dating. "I'm a relationship girl, and I feel so grateful for the ones I've been in. They've been excellent—I've been hurt but never angry—and they've helped me grow to be who I am today. But my goal has been to be single for an entire year," Hough, 25, says in the March issue of Self.
Of course, that's easier said than done. "There have been moments when I'm like, 'This sucks!'" Hough admits to the magazine. "But my dad used to say to me, 'When you feel happy with who you are, you won't need anybody to fill a void.' So for now, I'm focusing on my work and my soul. I honestly don't care if I meet somebody or not. I'm just loving life on my own with my own two feet on the ground."