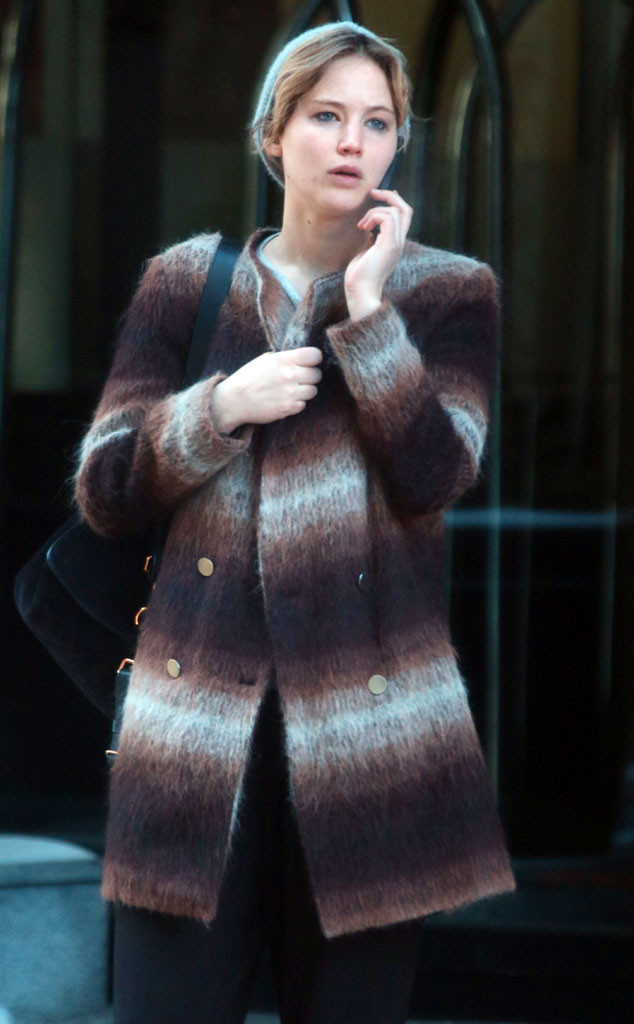 Sultana / Splash News
American Hustle's Jennifer Lawrence won the BAFTA for Best Supporting Actress in a Motion Picture, beating out fellow nominees Sally Hawkins, Lupita Nyong'o, Julia Roberts and Oprah Winfrey. Writer-director David O. Russell accepted the award on Lawrence's behalf in London Sunday. The '70s crime comedy also won awards in the Best Original Screenplay and Best Makeup and Hair categories.
So where was Lawrence, who recently won a Golden Globe for her role as Rosalyn Rosenfeld?
The 23-year-old actress was photographed outside her hotel in Montreal, Canada, hours before the 67th British Academy Film Awards. She's currently filming reshoots for X-Men: Days of Future Past. The movie, which acts as a sequel to both 2006's X-Men: The Last Stand and 2011's X-Men: First Class, hits theaters May 23. Lawrence reprises her role as Mystique, a blue-skinned, shape-shifting mutant.