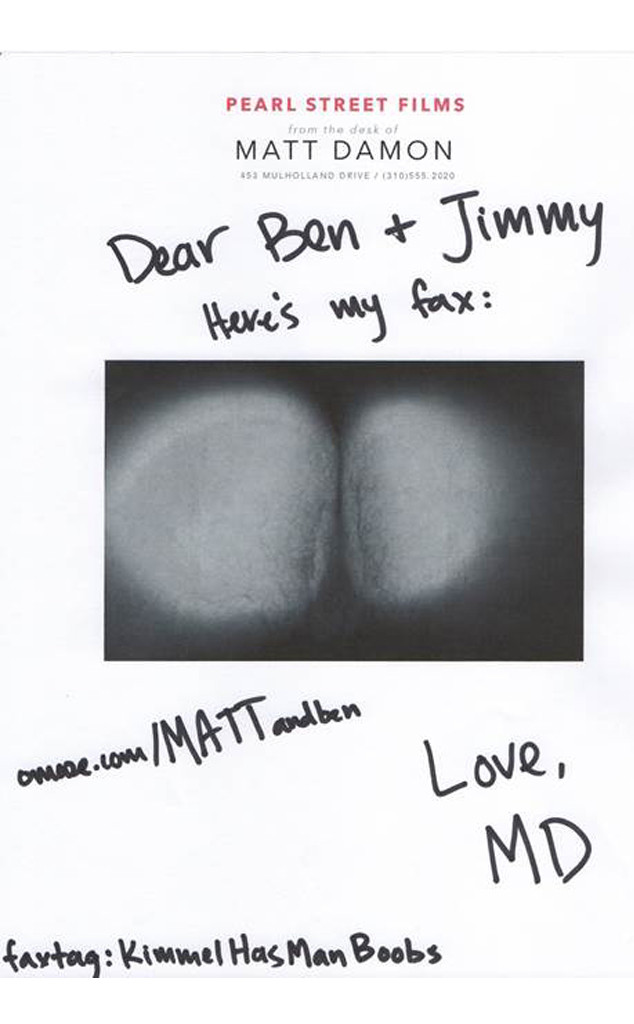 Twitter
Matt Damon may be "too scared" to join Twitter, but he isn't afraid to send a butt fax.
The Oscar winner responded to pals Ben Affleck and Jimmy Kimmel's teasing over his non-existent Twitter account by sending them over a shot of his bare bum.
"Dear Ben & Jimmy, Here's my fax. Love MD," a message accompanying the shot, sent on Damon and Affleck's Pearl Street Films letterhead read.
So, how did this all begin?
The battle of the gaffes kicked off when Affleck thanked Kimmel for retweeting a link that lets fans enter to win a date with him and Damon for charity.
"I thank you buddy. And @easterncongo & @water thank you," Affleck tweeted to Kimmel, before taking a dig at Damon. "Matt on the other hand? Matt you there? Right. We will fax you."