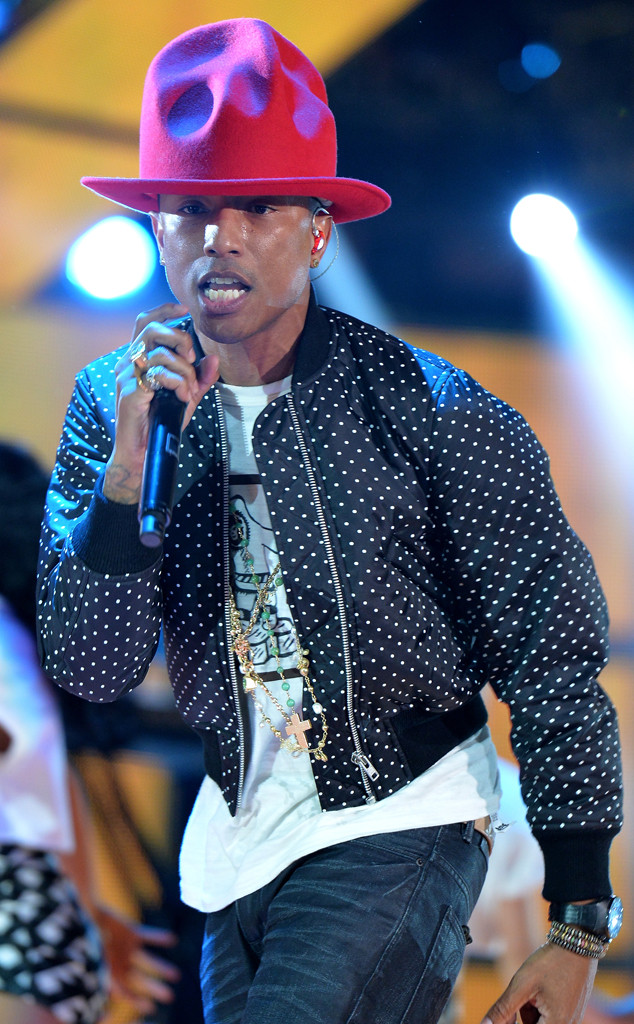 Mike Coppola/Getty Images
Pharrell didn't need his hat to bring the magic to the NBA All Star game (well, at least not the whole time).
Kicking off the show in a red version of the huge accessory, the "Happy" crooner hit the stage for a series of rock-star performances during the pre-game show, bringing out Nelly, Busta Rhymes, Snoop Dogg and Diddy to boot.
The superstar singer-producer, who later took his hat off, started off the night with one of his first hits, "Frontin," followed by his Neptunes collaboration with Nelly, "Hot in Herre," and then "I Just Wanna Love U (Give It 2 Me)," among many other songs.
Although Jay-Z wasn't there to rap his lyrics to that song, those weren't the only celebs in attendance.
Drake, Chris Tucker and more stars hit the NBA All-star game, in which the East won and Cleveland Cavaliers baller Kyrie Irving was named MVP.
Check out the biggest star sightings from the game below!