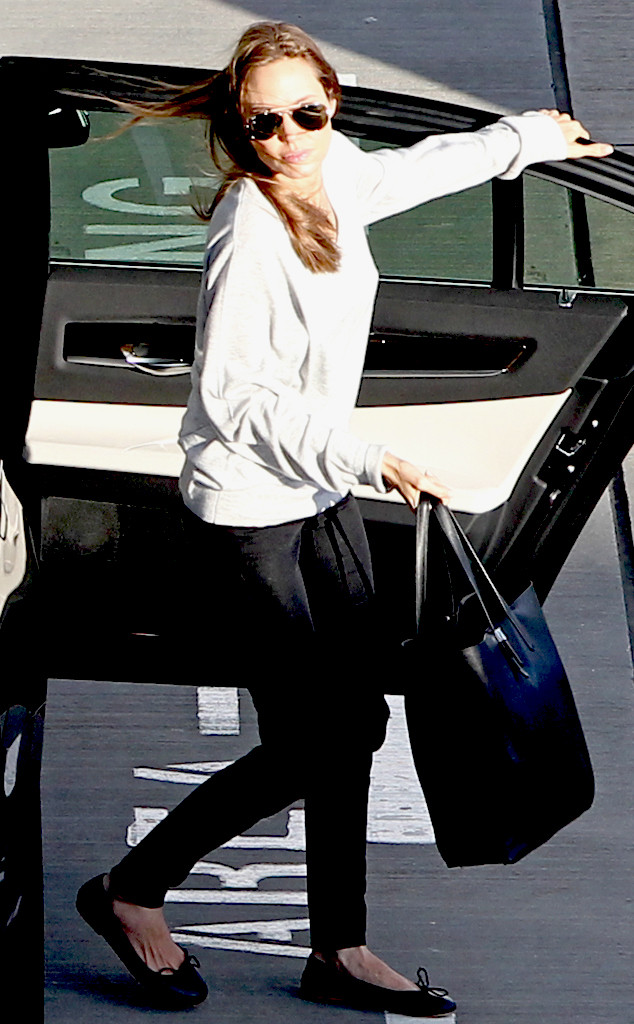 David Sims/WENN.com
Angelina Jolie and Brad Pitt made sure to spend their Valentine's Day together.
The busy couple reunited in London after the Oscar winner flew in from Los Angeles Friday with their son Maddox, with Jolie dressed casually in an off the shoulder sweater, black jeans and flats.
When Jolie arrived at the airport, her hubby-to-be was there as well, with the trio quickly heading out to enjoy the holiday, according to the Daily Mail.
Jolie and Pitt were last snapped together earlier this month whisking their six kids through the airport in Sydney, Australia for a flight home to the U.S. after spending some time Down Under.